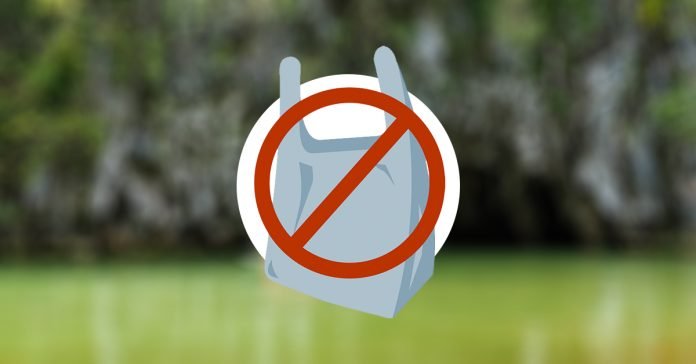 City Councilor Jonjie Rodriguez questioned the proposed ban on bottled water and other single use plastics in Puerto Princesa Underground River (PPUR) pushed by Coun. Roy Ventura during the Sangguniang Panglungsod Regular Session, November 20, 2018. Rodriguez said that the city council should ban the littering of garbage and plastics instead of banning bottled water. "Nais ko lamang pong liwanagin, ipinagbabawal po natin dito ang pag dadala ng bottled water.
Kung titignan po natin, ipinapasa po natin tong ordinansa dahil nakikita natin ang pinsala ng pagtatapin ng plastic, lalong lalo na po sa area na ito. Sa akin pong palagay, with all due respect, ang ating ipinagbabawal, sa halip na pag tapon ng basura ay ipinag babawal natin ang pag dala ng bottled water," he explained. The city councilor said that malls and airport prohibit smoking but not does prohibit the bringing of cigarrettes, stating that the ordinance should also allow tourists to bring bottled water but should ban littering. "Sa mall, sa eroplano, bawal po ang manigarilgo pero pwede po mag dala ng sigarilyo basta hindi mo sisindigan. Kaya po dito, bawal ang pagtatapon ng basura pero hindi bawal ang pagdadala ng tubig na nakalagay sa bottled water," he added.
Ventura defended that the ban against bottled water aims to sweep off the possibility of littering bottled water and usage of plastics in the area. He added, instead of using bottled water, tourists and visitors of PPUR could bring their water tumblers instead of bottled water, as he said that "prevention is better than cure." "Sa aking palagay, pwede naman tayo mag dala ng ating sari-sariling tumbler o mga non-single use plastics," he said.
However, Rodriguez said that even when tourists bring water tumbler, when these tumblers are trashed in the area, the tourists would still be punished with penalties. "So pag tumbler po o non-single use plastics, pwede yun? Pero pag tinapon bawal siya, so ibig sabihin, ang pinagbabawal, yung pag tapon ng mga plastics," he said. The proposed ordinance will be further reviewed by the Committee on Environment for third reading.
The proposal also includes "Plastic Recovery Fee" anchored on Waste Management's mandate, which will require store owners to charge consumers with P3 for every plastic used during shopping or buying