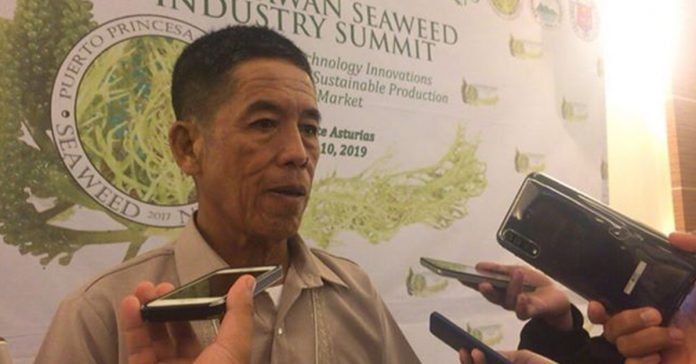 Last Updated on
MAY 9, 2019 – The Palawan Seaweed Network asked the City Government of Puerto Princesa to enact an ordinance prohibiting the use of all kinds of fertilizers in sea-based seaweed production and farming in order to protect the seaweed industry in Puerto Princesa.
To complement the Provincial Ordinance No. 1997 Series of 2018 and the proposed Fisheries Administrative Order of the Bureau of Fisheries and Aquatic Resources, the Seaweed Network suggests that the Puerto Princesa City Council passes an ordinance against the use of fertilizers as one of the major producers of commercial seaweed species in the country.
The practice of using fertilizers in seaweed farming has affected the overall quality of Raw Dried Seaweeds (RDS) in terms of carrageenan content which resulted in low quality seaweed and has affected the overall demand for RDS products that will eventually affect the seaweed industry as a whole.
"Yung use of fertilizer for the long term yan makakaapekto sa seaweeds industry kasi nga lumiliit yung carrageenan content. Kasi ang gold ng seaweeds ay ang carrageenan, so kung gagamit ka ng fertilizer, makakaapekto 'yun sa seaweeds industry natin," said Angelino Rebintiñola, Co-Chair of the Palawan Seaweed Network.
Carrageenan is an additive used to thicken, emulsify, and preserve foods and drinks. It's a natural ingredient that comes from red seaweed.
With the use of fertilizers, the supposed 45-60 days of seaweed development is reduced to 15 days which lowers the seaweed's carrageenan content that compromises its quality.
Law enforcement is an urgent necessity to lessen the number of farmers who are more likely to engage in the use of fertilizers to increase the amount of seaweed they produce.
"Panawagan ko na lang sa mga kapwa ko farmers, iwasan nalang natin 'yung pag gamit ng fertilizer kasi although mabilis nga 'yung kita mo, pero yung epekto niya sa seaweeds industry in the long run, masama. Suportahan nalang natin itong nilalakad din ng BFAR at saka yung gagawin pang mga ordinances," Rebintiñola said. (By Erika Concepcion)