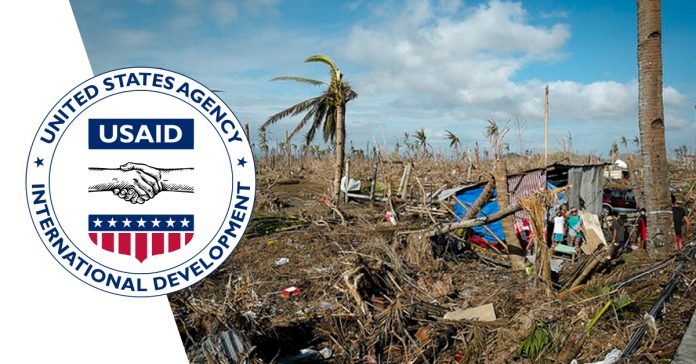 The City Government of Puerto Princesa through its Disaster Risk Reduction and Management (DRRM) Office is now more prepared during calamities due to the technical support extended by the United States Agency for International Development (USAID) through its program called Strengthening Urban Resilience for Growth with Equity (SURGE).
SURGE provides technical assistance to help eight cities in the country plan effectively, guarantee basic public services particularly access to water and sanitation, enhance the investment climate, promote competitiveness, support sustainable development and reduce disaster risks.
Earl Timbancaya, City DRRM Officer, said during the visit of USAID Deputy Mission Director Patrick Wesner at the City Hall that the City Government is now more prepared whenever calamities hit the city.
"We can say that Puerto Princesa is better prepared now compared to that of four years ago," declared Timbancaya. He explained that the City's formulation of DRRM plans, conduct of risk assessment, trainings are among important activities of their office supported by the USAID.
"The formulation of our (DRRM) plans ay isa sa mga areas na nakakatulong ang USAID-SURGE particularly sa Vulnerability and Risk Assessment. SURGE capacitates us in formulation of the plans to make it compliant to national framework. Sa City level ay ayos na po. Capacitated na si DRRM Council.
Ang area na makakatulong pa si USAID-SURGE is to help us engage in community level DRRM," The DRRM plan, according to the framework of the National DRRMC, covers four aspects including disaster preparedness, prevention and mitigation, response, and rehabilitation and recovery.
Republic Act 10121 also known as the Philippine Disaster Risk Reduction and Management Act of 2010 provides that the city DRRM council is chaired by the City Mayor with members from the different national government agencies and city government offices.
Timbancaya said that USAID supported the formulation of City DRRM Plan from 2017 to 2019. He further said that because of the process that they undertake in the planning workshop, other towns in the province of Palawan visited the City's DRRM programs for educational purpose.
"Steps or process na dinadaanan to come up with DRRM plans. Bini-benchmark na ng ibang LGUs sa Palawan," he said.
He, however, admitted that though plans are in place that prepare the city in the event of calamities, there is a need to further educate the public so that there will be a change in their attitude in terms of disaster management.
Though, Puerto Princesa and Palawan is not exposed to natural hazards such as earthquake, landslide, typhoons, floods, and other natural hazards and calamities, but it is spared from Climate Change induced hazards such as weather change, drought and the like.
Timbancaya said that their office is hopeful that the USAID's assistance will continue, especially in Climate Change related hazards. "Sana ay may pagpapatuloy ng technical assistance especially in understanding the longer-term hazards more directly related to Climate Change," he said.