The Palawan Council for Sustainable Development (PCSD) will gather students, researchers, experts, and practitioners from different parts of the country, including those from other countries for the International Conference on Biosphere and Sustainability on July 24-26, 2019.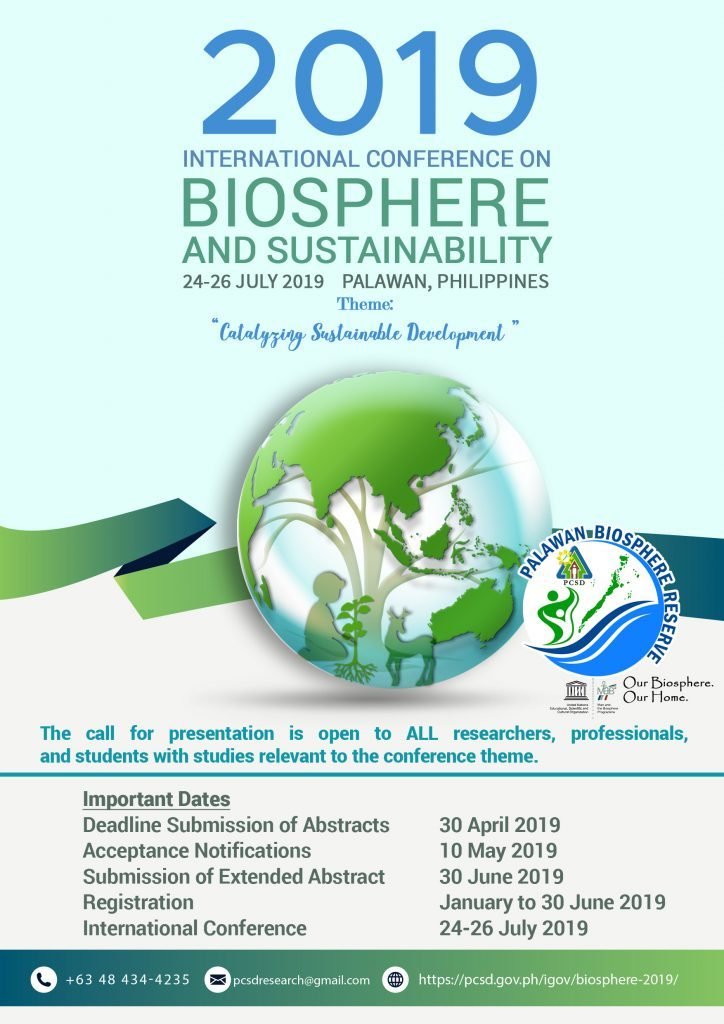 Jovic Fabello, information officer of the PCSDS, said that the conference will be made international for the first time since they invited researchers and experts from other countries. He said that researchers and students, with studies related to the theme "Catalyzing Sustainable Development" are invited to present their works. It will also help countries develop scientific-based decisions in meeting the United Nation's Sustainable Development Goals (SDG).
The Sustainable Development Goals are the blueprint to achieve a better and more sustainable future for all. They address the global challenges we face, including those related to poverty, inequality, climate, environmental degradation, prosperity, and peace and justice. Academic institutions, government officials and policy makers are also invited to address the policy implications of scientific findings. Last year, the conference was graced by prominent scientists and professionals who excelled in their field of endeavors. Among them were former Environment Secretary Angel Alcala, scientist Jurgenne Primavera of Zoological Society of London (ZSL), and other scientists and experts.
The PCSD already sent their Call for Application/ Call for Proposal to different universities in the country and the world. This will be opened to all researchers, professionals and students starting from high school level.
Fabello said that the conference on sustainable development spearheaded by PCSD started only as a local event in 2014, and it became a national conference on sustainable development. This time, it will be an international conference with broader scope and linkages towards attaining a greener and sustainable environment.
Seved