Last Updated on

To reduce the rapidly growing environmental problems on one of the most famous tourist destinations in the world, El Nido, volunteers carried out an Island and Underwater Cleanup on Wednesday, May 22.
The event was made possible by the collaboration of Green Nido, a community of divers who want to keep the beauty of El Nido, and the El Nido Plastic Battle, 405th Auxiliary Squadron and El Nido Chamber of Commerce.
"We, as a community, have a responsibility to keep the area clean and teach locals and tourists how to be responsible and keep the stunning beauty of Palawan free from trash and to keep El Nido clean'o," said one of the organizers.
The organizers of the event said around 40 volunteers grouped together to join the cause which consisted of divers, local government employees and locals.
Two truckloads of trash were collected from various islands and beaches in El Nido. Divers collected trash from Paradise Beach, Nat-nat Beach and Helicopter Island and for the non-divers, Nat-nat Beach, Pasandigan Beach, Serenity Beach and Paradise Beach of the Cadlao Island.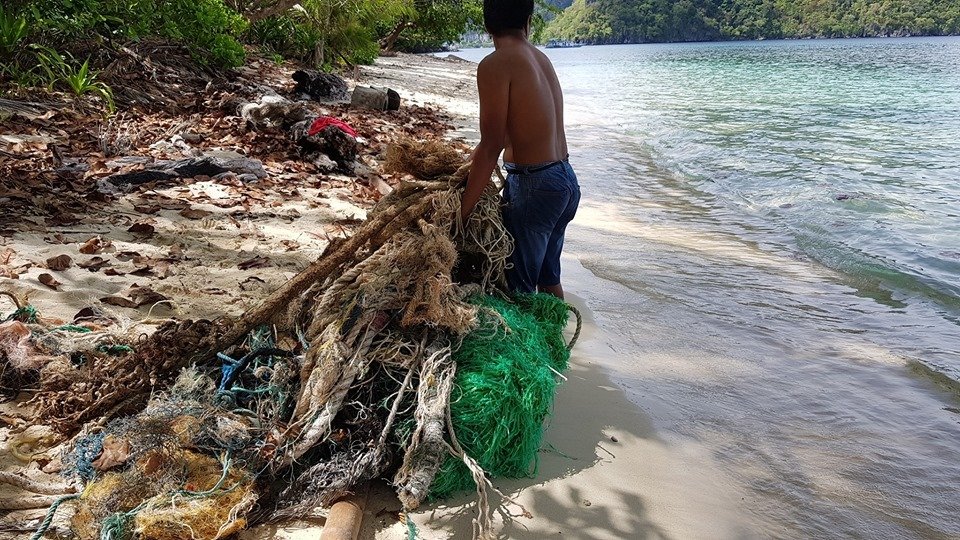 The trashes that were collected were mostly old ropes used by boats, and plastics. There were also some garbage that have foreign markings proving that some of the rubbish were washed away from other countries.
"The message we want to convey is that plastics and ocean waste is a massive worldwide problem. The waste is not actually from the Philippines but from other countries and with the currents and winds, trash arrives on our beaches and dive sites," the organizers added.
The volunteers used 4 motorized boats and 2 speedboats that were sponsored by local dive shops and the local government unit.
The organizers want to raise the new banner of volunteers that advocate making a difference in El Nido.
"A new group of volunteers was just formed and there's a bigger light in the future that this team will make a big difference in terms of protecting our beloved islands," they added.
They are also planning to conduct another island and underwater cleanup on June 8 as a celebration of the World Oceans Day.
El Nido, ranked third in tourist arrivals in 2018 among Palawan towns. It received 149,948 visitors last year. With its rapidly growing visitors, El Nido now faces environmental issues.
Last May 18, DENR-EMB MIMAROPA announced the Cease and Desist Order against 10 hotels in the premier vacation hide away for violating the RA 9275 or the Clean Water Act.