PUERTO PRINCESA CITY, Palawan — 'Fairness' and 'equal opportunities' are two things the Palawan Electric Cooperative (PALECO) won't stop asking from state industry regulators, if only to take the sting out of the misguided criticisms it continues to receive from the general public.
PALECO board chairman Jeffrey Tan-Endriga made no bones about this appeal when he spoke to the National Electrification Administration (NEA) recently as talk of private corporations potentially taking over their power distribution franchise hit the Palawan airwaves.
Speaking on behalf of his fellow co-op workers and member-consumer-owners (MCO), Tan-Endriga said they found the issue quite 'alarming' since none of the loudmouths seem willing to consider the deep truths behind the situation first before jumping on the bandwagon.
'Electrical power vs. political power'
It all started when PALECO involuntarily became the whipping boy for the power crisis that gripped Palawan, which caught the ire of Malacañang, prompting two of their congressmen to hastily file a bill that might push the co-op out of business in favor of a rich new market player.
This is on top of that solar energy company owned by a political scion who allegedly wants to gain a foothold in El Nido, thus he is so gung-ho about seeking a mega-franchise from our lawmakers in order to justify his lofty yet questionable undertakings in the electrification arena.
But is changing an electricity provider outright really the best way to go for the Palaweños? Well, if you're a politician who is always out to win investors on your side, the answer is a mindless 'yes.' If you're rooting for humble organizations like the electric cooperatives, you will pause to weigh up the consequences.
As a tropical island province endowed with rich biodiversity, sandy beaches and breathtaking natural wonders that attract millions of tourists worldwide, it is easy to understand why the business bigwigs would want to venture in Palawan.
Nothing wrong with this if you are to see things from an economic perspective, considering the kind of money a provincial government will need just to build all the necessary public infrastructures. But do we really have to sacrifice a group of people in the name of progress?
For the quiet majority in the rural electrification sector who refuses to subscribe to the Machiavellian doctrine, there must always be an egalitarian way of approaching even the most difficult social conundrums.
[Open naman tayo sa lahat ng opportunity… Ang tanong lang naman natin dito ay dumaan ba ito sa tamang proseso? Ang gusto natin electric power, ayaw natin ng political power, baka dinadaan lang ito sa political power. 'Yon ang iniiwasan natin.]
"We are open to every opportunity… The only question here is did these (franchise applications) go through the right processes? We all want electrical power but it appears they are merely exercising political power. That is what we want to avoid," Tan-Endriga said.
Rather than challenging its power distribution franchise in both Houses of Congress, PALECO urges our political leaders to look instead for companies that are willing to do business with them subject to the existing Qualified Third Party (QTP) rules of the Department of Energy (DOE).
QTP success stories in Palawan
Section 59 of Republic Act No. 9136, otherwise known as the Electric Power Industry Reform Act (EPIRA), has allowed private firms to legally participate in the power generation and distribution business without stepping on the privileges of franchised utilities through the QTP.
This mechanism has already been proven successful in Palawan when PALECO opened up some of its remote and erstwhile unviable areas to other companies. Case in point is Rio Tuba in Bataraza, which is currently being served by PowerSource Philippines, Inc. (PPI).
PPI has been operating on the area as early as 2005, providing 24/7 electricity service to some 1,938 households. Since then, the company expanded to other territories such as Liminangcong in Taytay, Candawaga and Culasian in Rizal, and Port Barton in San Vicente to serve more than 2,000 additional households, according to an information sheet provided by PALECO.
A similar collaboration is likewise being explored right now in Cabayugan, Puerto Princesa City— the town that hosts the famous Puerto Princesa Subterranean River National Park—with the recent entry of the Sabang Renewable Energy Corporation (SREC).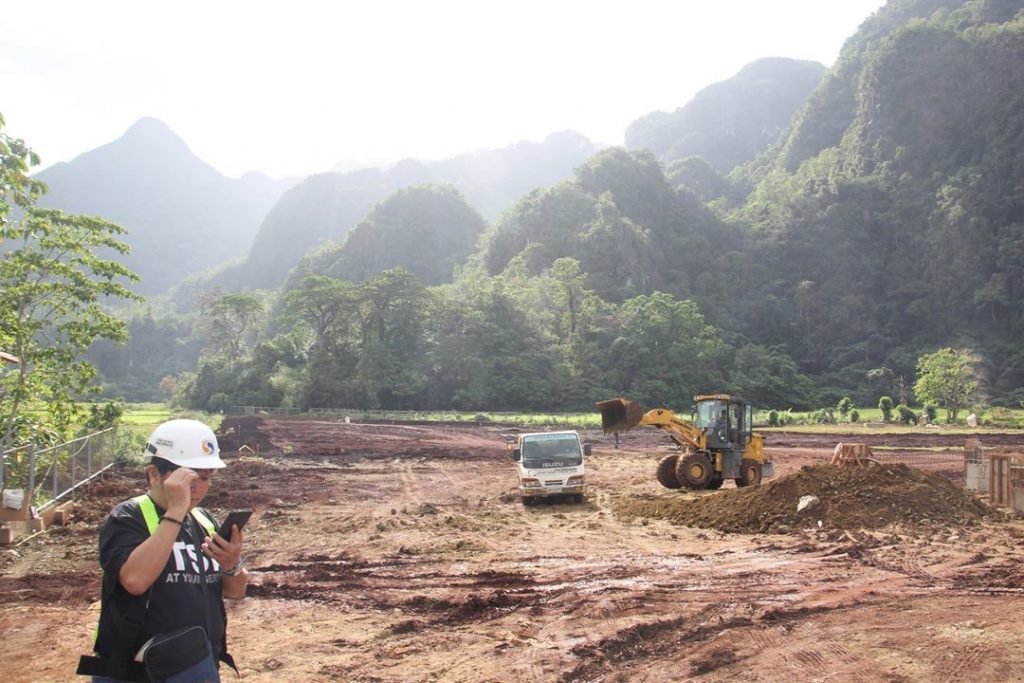 Based on a project brief furnished to the NEA thru PALECO by SREC, Cabayugan at present only has a 36-percent electrification level in which residents have access to electricity for just three to six hours daily courtesy of small diesel generators.
This unbearable situation, however, will soon change for the better with the ongoing construction of SREC's 27.5-megawatt solar hybrid power plant on a 3.55-hectare lot in Sitio Sabang near the picturesque Saint Paul Mountain Range.
"[It] will be designed to align with the natural beauty of the environment and will be in full compliance with key local and national regulatory requirements. The project is expected to be operational by 2019 and will be operated by SREC under an ERC (Energy Regulatory Commission)-approved QTP agreement with PALECO," the company said.
SREC is hoping this project will spark greater business and economic activity not only in Palawan but across the MIMAROPA region, something that both the NEA and PALECO fervently support in the interest of genuine public service and inclusive rural development.
"QTP is a good example in which a private company and an electric cooperative can co-exist because, if the co-op has the franchise and in case it cannot provide power to a certain area, it can waive it to another company. It works," Tan-Endriga said.
[Sinusuportahan naman natin lahat 'yon e. Pwedeng mangyari 'yon basta dumaan lang sa tamang proseso. 'Yun lagi 'yung sinasabi natin 'dumaan lang sa tamang proseso' kasi lahat naman ng electric co-ops dumaan sa tamang proseso.]
"We are supportive of all these endeavors as long as they went through the proper channels. That's what we keep on saying 'go through the right processes' because all electric cooperatives went through the right processes," he added, insisting that no company should be made an exception to the rule.
Based on ERC records, there are 372 barangays under the franchise area of PALECO; 82 of these towns have been waived by the co-op since electrification has been rendered unfeasible at the moment.
To date, PALECO has energized a total of 262 or 91 percent of barangays in its coverage area. This roughly translates to 137,277 consumer connections spread across 18 municipalities and one city in mainland Palawan, according to NEA data.
Moving on despite the odds
While PALECO is not avoiding responsibility for the unreliable electricity service in Palawan, it doesn't want to take all the blame either, as some of its perceived inefficiences have been largely ascribed to red tape and the failure of its power producers to deliver the right amount of supply.
Chief among the many reasons cited by the co-op for the frequent outages are the innocent yet obstructive trees along its distribution lines, which electrical linemen can't just get rid of without obtaining the necessary documents from environmental authorities.
"Permits should be approved by the region and it will take three to four months before we can secure them. This is just for the clearing operations. Cutting permit is separate. That will take almost a year or thanks if you can get it within six months," Tan-Endriga explained.
It's a serious issue that affects the entire technical operations of PALECO, which is why massive line clearing activities along power distribution facilities were immediately ordered, in coordination with the provincial government, shortly after the co-op was placed under a new leadership.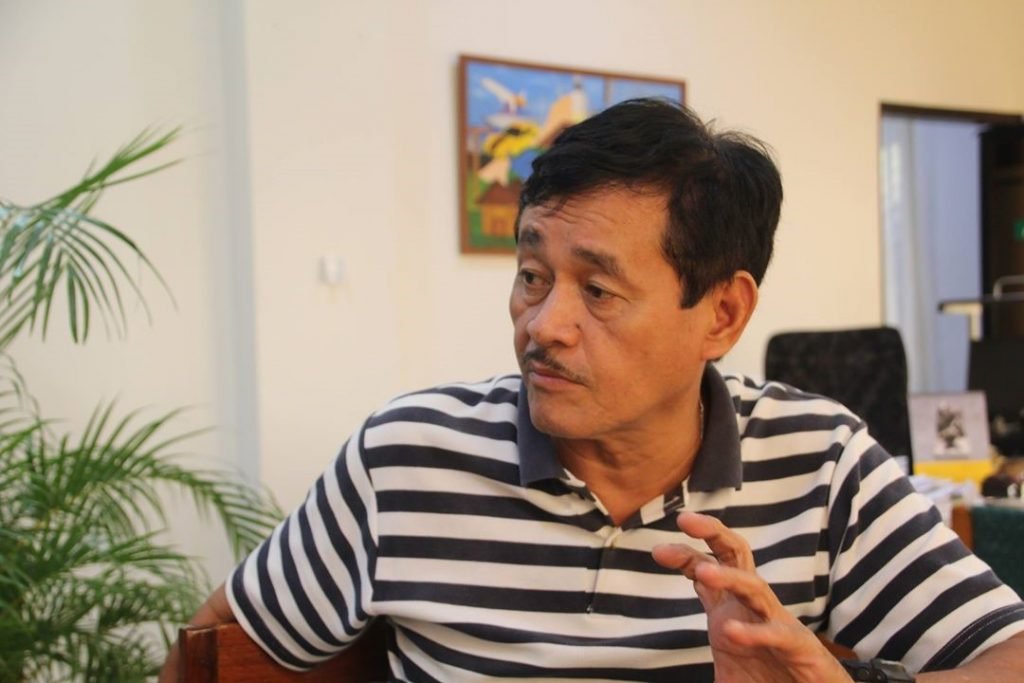 The NEA sent one of its veteran engineers, Nelson Lalas, as project supervisor and acting general manager for the Tiniguiban-based electric cooperative earlier this year to overhaul its entire system as well as initiate better dispatch protocols among its power suppliers.
According to Lalas, aside from the poorly maintained facilities of PALECO, there had been some sort of miscommunication on the part of the technical personnel involved in the daily operations of all players in the electric power industry of Palawan.
"Although we communicate through radios or smartphones these days, we still can't avoid some misunderstanding. It's just a matter of (fixing our communication problems) and, of course, the protocols must really be adhered to. At least, we were able to clear that and there were some additional duties that have to be considered," Lalas said.
Both Lalas and Tan-Endriga also expressed optimism that PALECO would soon be able to drastically improve itself, now that the ERC has approved their five-year capital expenditure plan with about P1.082-billion worth of projects.
Likewise, the co-op is looking forward to receive around P50-million from the NEA to light up some of its still unlit rural enclaves under the Sitio Electrification Program of the agency. "We are preparing the list of these areas that will be covered by this (project)," Lalas said.
Now on its 45th anniversary, PALECO hopes to continue serving its MCOs for as long as it can, notwithstanding the brutal and totally unjust challenges thrown its way by the powers that be in the vast and complicated energy industry.
– National Electrification Administration Feature Story