SM Puerto Princesa City held its 1st Annual Joint Security Tactical Inspection and General Assembly as part of its corporate social responsibility to provide complete and excellent customer service.
The inspection, held on Thursday, February7, was spearheaded by SM Senior Assistant Vice President for Customer Relations Services Mr. Almus J. Alabe and participated by hundreds of security personnel assigned in SM Puerto Princesa as well as janitorial, engineering, and administrative employees.
Security manpower skills along with their equipment were checked, including protocols for emergencies, accidents and alertness. Janitorial personnel were also inspected.
Aside from inspection, SM Emergency Response Team (SMERT) also performed a security drill showing their readiness to respond in different kinds of emergencies.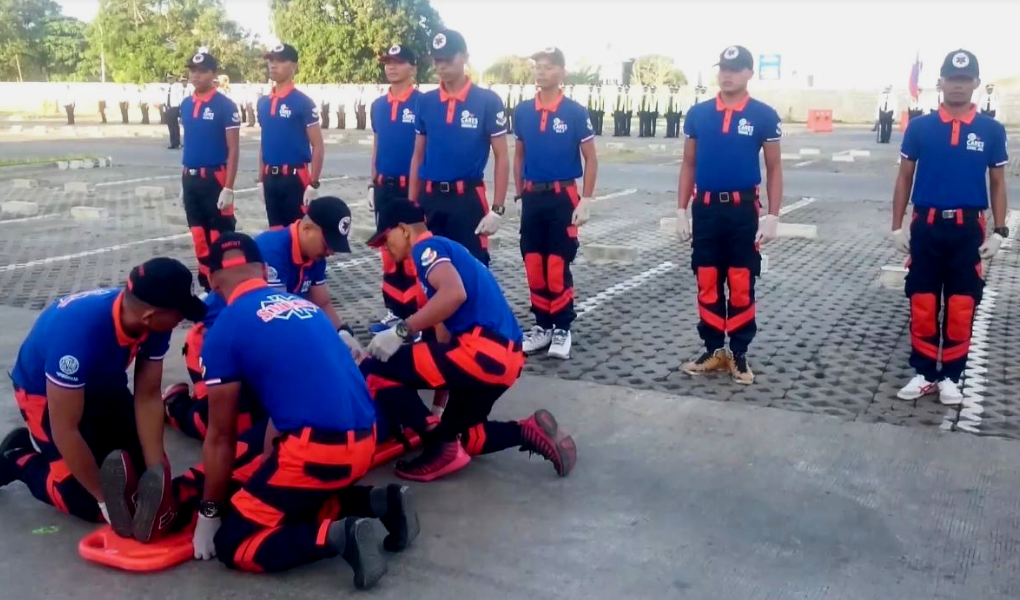 Alabe, in his message, underscored the accomplishments of the SM Puerto Princesa in 2018.
"Ang ating security audit sa SM Palawan ay mataas. Noong last year tayo ay nakakuha ng 92.13 percent and that is a gold rating. We have tallied 516 security activities of recoveries ng items left by our customers and that has a value of P1.1 million. So makikita natin na ito ay tanda ng ating alertness at ng honesty ng mga tao natin. Sa prevention natin mayroon tayong accomplishments of 196 prevention activities which would value to amount of P3.3 million," said Alabe.
Since City PNP Director Police Senior Superintendent Marion Balonglong didn't make it, Police Superintendent Ronnie Bacuel, who represented him, extended the gratitude of the Puerto Princesa City Police Office to the security officers of SM Puerto Princesa.
"We would like to thank SM Puerto Princesa not only for this opportunity, for inviting us, the PPCPO representative, but most especially for the help you have extended in the Philippine National Police particularly in the Puerto Princesa City Police Office in maintaining the peace and order and providing security to our community. I cannot emphasize enough how important your role is, not only in the community but also for us in the law enforcement," said Bacuel.
Security personnel who have shown exemplary performance worthy of compliment and emulation were awarded Certificates of Commendation.
The awardees were Jaymon D. Soleman of 157 Raptor Security Agency and five other security guards from Aceguard Security Services, Inc. who were Kevin C. Valdestamon, Sheryl D. Sabico, Angel Boy C. Tagiam, Joven Q. Capinpin and Amelbahar T. Alie.
Also present to inspect the security force's performance are SM City Puerto Princesa Mall Manager Maidja Saliente, assistant vice president of the food and retail group Victor Santiago, assistant vice president for CRS of the SM Retail Charleston Tan, president of Aceguard Security Services, Inc. Patricia Lei Fulgencio, and CRS regional manager for Visayas-3 Tristan Yana.