Last Updated on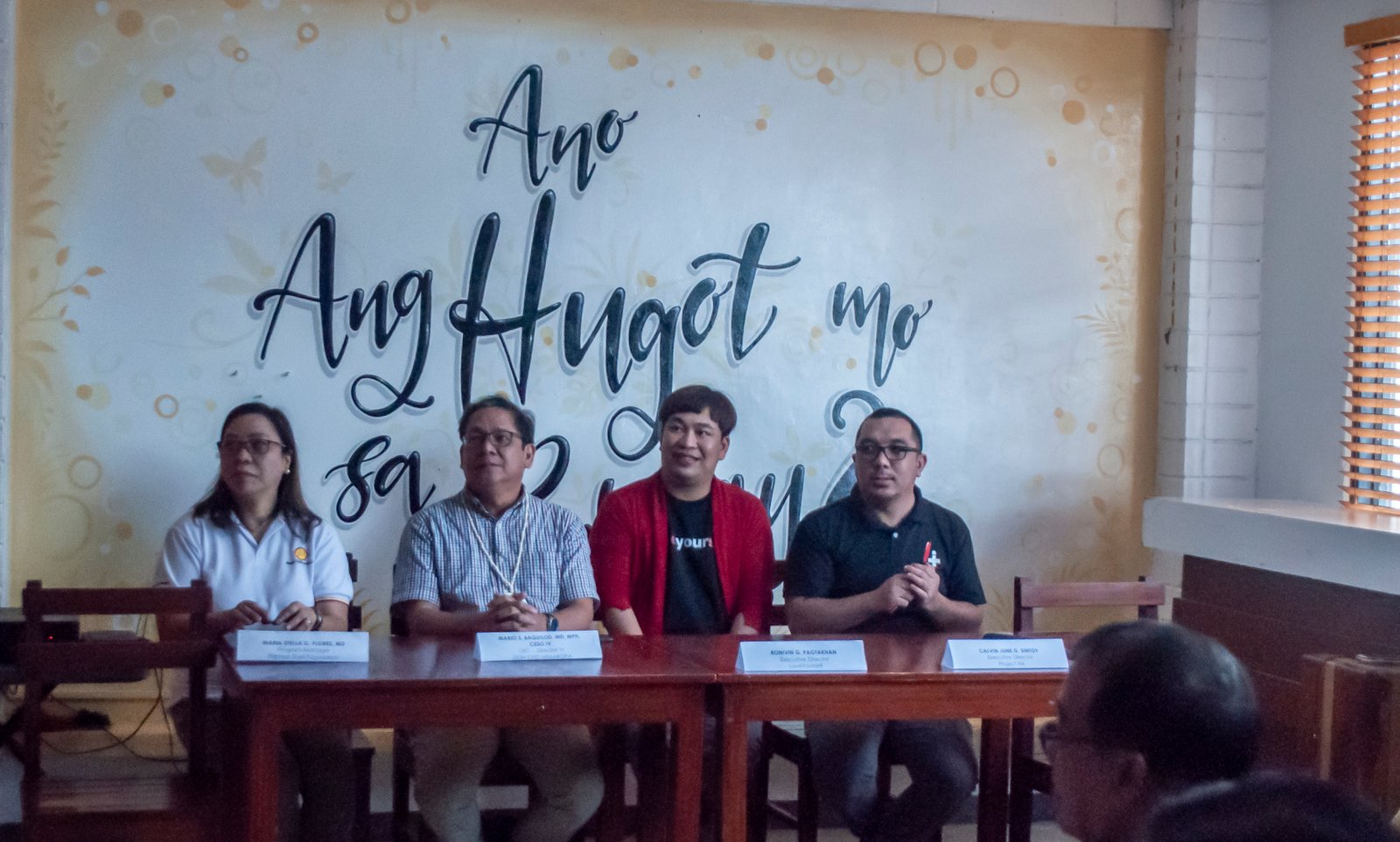 An organization that originated as a Facebook group relaunched its community center that will also be the temporary office of the LGBTQI association of Palawan and Puerto Princesa.
Amos Tara, a community shelter a project of Project H4 (Health, Help, Hope, Happiness), is a place for LGBT and Youth where they can express themselves and get along with their peers.
A Memorandum of Agreement was signed between the Project H4 Executive Director Calvin June G. Sintoy, Department of Health MIMAROPA Director Mario S. Baquilod; TLY (The LoveYourself Executive Director Ronivin G. Pagtakhan); Pilipinas Shell Foundation Program Manager Maria Stella G. Flores, August 14 at Amos Tara! Community Center and was also the Relaunching of the said center.
"This year we added some programs this time we are very happy and fortunate enough nandyan parin ang support ng DOH MIMAROPA and Pilipinas Shell Foundation together with our partner LoveYourself now we are added for three years of funding support malaking tulong po ito we can still extend our services sa community na pinag sisilbihan namin," Sintoy said.
Project H4 will be looking for services that will provide livelihood programs and will accept resumes for job seekers especially from the LGBT community.
Project H4 also partnered with Sitel for Personality Development.
PSFI Program Manager Maria Stella G. Flores said the relaunching is also focused and designed for the youth and they are expecting more to come to the center. They also invited parents to see for themselves the community center.
"This relaunch is more focused ang design more focus sa youth and then for the past how many years nakita naming na nagustuhan ng youth. We are expecting a lot to come here and feel free and get tested and discuss anything about HIV without stigma and discrimination so you can come in and even matatanda na hindi lang sa kabataan any age. Male, female even with mommies and daddies they can come in and see for themselves that the community center is a safe place and you will not be discriminated," Flores said.
Project H4 was started as a bisexual Facebook community and the group saw the need to formalize the organization so it can get more support.
Through the support of PSFI and DOH they were able to come up with a programs like caravans which target students from universities and colleges.
"We created this community center as a safe place kahit ano man istado mo sa buhay ano man ang SOGIE mo wala kaming judgment doon you can freely express here, you are very welcome to go here tumambay ano man ang gagawin dito as long as it's not creating violence pwedeng pwede mag punta dito sa Amos Tara!," Sintoy said.
Project H4 Executive Director further expressed his gratitude to their partners and sponsors for another three years of funding support for them to extend their services for the community they serve.
Aside from DOH and PSFI the community center also receiving grants from 'The Global Fund' a non-profit organization that helps accelerate the end of AIDS, tuberculosis and malaria as epidemics.