Ukay-ukay refers to the secondhand market in the Philippines. It came from the Filipino word 'halukay' which means 'to dig' and is also synonymous with wagwagan, which came from the verb 'wagwag' – the act of dusting off. One word but interestingly versatile. Ukay-ukay could refer to the secondhand item, the act of buying it, and the place where you buy one. You could say "ukay lang 'to", "nag-ukay ako", "sa ukay lang 'to" and any Filipino would understand what you mean.
For some, it's an alternative market but, for others, it is their only option.
But as the ukay-ukay culture grew predominant, even the rich have taken an interest. So, what is it with ukay-ukay that Filipinos from all walks of life makes it thrive?
In light of recent events, where ukay-ukay warehouses are being raided, a puzzling and even surprising question arises among Filipinos: why and how come it is illegal?
Let's explore the history of ukay-ukay, understand consumer motivation, and define how it became illegal and on what grounds.
The beginning and rise of Ukay-ukay in the Philippines
According to Ma. Rina Locsin – in her research about Baguio's ukay-ukay – it's hard to pinpoint the exact beginning of the secondhand industry in the country. However, three factors led it to its thriving: donation, fundraising, and Hongkong OFWs.
After World War II, access to secondhand clothing grew within Southeast Asia. According to anthropologist Lynne Milgram, this coincides with the time the United Nations Relief and Rehabilitation Administration (UNRRA) gave billion-dollar worth of donations to Asia around 1943 and 1949.
Fast forward to the 1980s, this continued to flourish as non-governmental organizations (NGOs) in the country sold donations they received, supposedly for their needy members, as a fundraising activity.
Filipino domestic helpers from Hongkong are also seen as crucial players of the ukay-ukay industry. There are two versions of how this came to be. The first pertains to how Filipina OFWs would buy old clothes for disposal while the second version points out that it was their personal belongings or Salvation Army thrift finds. Either way, these are shipped as balikbayan boxes and sold to Baguio.
In the Philippines, Baguio City is seen as the ground zero of the ukay-ukay business. Veronica Isla – in her investigation about secondhand consumer culture in the country – points out that Baguio City's Session Road used to be the most-known hub of ukay-ukay in Luzon, although the trade still expands to other parts of the country. Eventually, sellers from Baguio branched out to areas within Metro Manila.
From here, ukay-ukay has found its way to the rest of the country and is now a national phenomenon.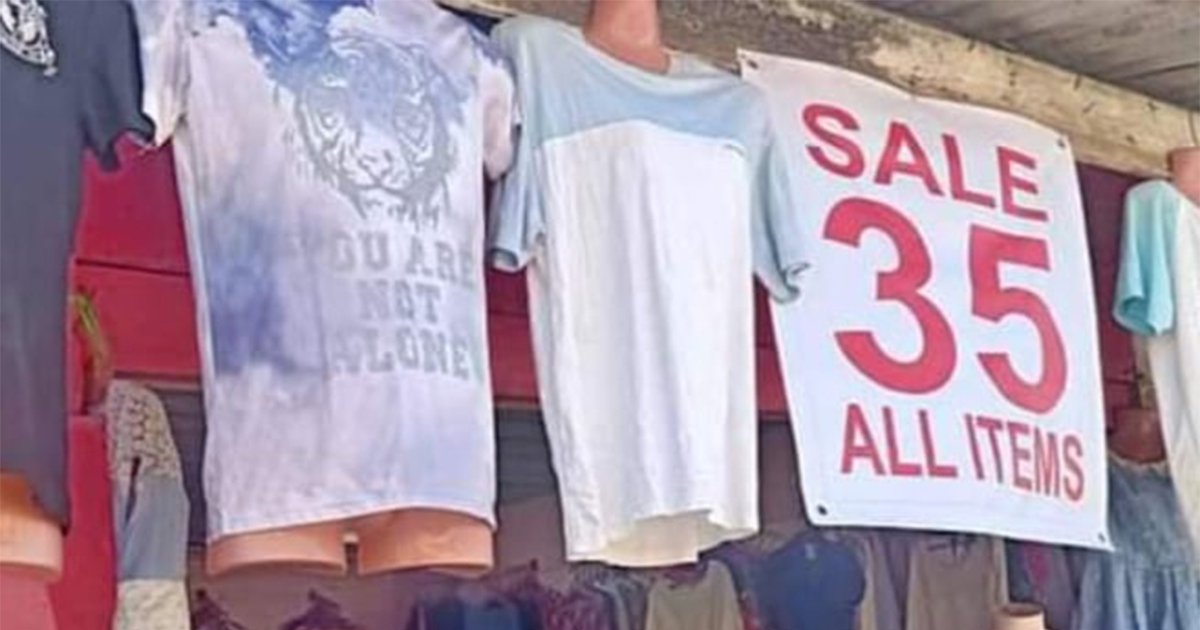 Ukay-ukay to Filipinos of today
According to Isla, affordability is the main driver of ukay-ukay consumption, especially, majority of its consumers are those from the lower-income group. For Filipinos of this bracket, their circumstances necessitate the choice, but it also satisfies the desire to be fashionable at the least price. Abueg further explains that some resort to ukay-ukay because it's homogeneous to mall quality. Luxury brands become affordable while 'good finds' yield thrill and satisfaction because it's unique, affordable, and not mass-produced.
These motivations have most likely reached the middle class up to the bourgeoisie and encouraged them to join the patronization.
Today, almost all walks of life celebrate ukay-ukay. We even see social influencers produce content such as 'ukay-ukay hauls' or 'ukay-ukay challenge'.
But not only did the target market expand but the platform too.
The wagwagan culture has found its way to our social media. Instagram alone has witnessed a rise in online thrift shops where ukay-ukay items are presented more appealingly and resold with a tag higher than its buying price. Meanwhile, a new form of shopping has boomed inside Facebook called 'live selling'. From the words themselves, it's where a seller live streams to show off items for sale and any viewer who wants to buy an item can comment 'mine'.
It's an emerging business that has become a hit during the pandemic. Items for sale range from clothes, bags, and even bedsheets. Some are brand new but ukay-ukays or 'preloved' items are more common.
Live selling showed how both sellers and consumers adapted to the circumstances of the pandemic – a lot of people lost their jobs while everybody's mobility had been reduced so shopping had to be brought to our feeds.
The existence of ukay-ukay, from the streets to our screens, proved how penetrating and prevalent it is in the Filipinos' lives but there's an underlying truth about this industry that leaves most of its consumers confused.
Illegality of ukay-ukay and its rationale
Despite the long-running existence of these thrift shops, how deeply embedded they are in our culture, and the magnitude of its demand, importation of ukay-ukay has been illegal in the country for 55 years.
In 1996, RA No. 4653 was rectified and it forbids importation of used garments for commercial use to protect two things: Filipino's health and the nation's dignity.
To be exact, RA No. 4653 is defined as "an act to safeguard the health of the people and maintain the dignity of the nation by declaring it a national policy to prohibit the commercial importation of textile articles commonly known as used clothing and rags."
Anyone who's deemed guilty of violating this law can pay the fine of P200 to P200,000 and face 2-5 years of imprisonment. The confiscated items are expected to be burned in the presence of officials from the General Auditing Office, the Department of Finance and the Office of the President.
Now, let's clarify things further. What does this law tell us? If the importation of ukay-ukay is forbidden, does this mean selling it too?
Where Palawan ukay-ukay sellers stand
A warehouse has been raided yet ukay-ukay stores still stand and the confusion of what is illegal has left the industry in fear. So, what exactly is against the law?
Before we dive into anything, it is important to remove the assumption that every ukay-ukay stores are automatically illegal. It should be emphasized that selling used clothing and other garments is allowed in the country but only if it's accumulated or sourced in the Philippines. Again, RA No. 4653 only clearly states that the act of importation is not allowed but it did not specify the liability of those who buys and resells them.
In the question hour of the City Council's 107th regular session last September 6, 2021, pressing questions revolving around the illegality of ukay-ukay and the recent raid were raised to the province's Philippine National Police-Criminal Investigation and Detection Group (PNP-CIDG) and Bureau of Customs (BOC).
Focusing on the concern of sellers, the biggest takeaway during the session is that ukay-ukay stores and online sellers do not have to fear any raid or buy-bust operation because CIDG-Palawan Field Office Head Police Major Richard John Macachor clarifies that they are not the subject of their operation and it would be hard for them to prove that the items for sale are imported.
"Our [focus] is the imported used clothing that is obviously and physically seen because it is difficult for the enforcers to identify if it is already hanged [in the stores]. Although it is prohibited, we cannot prove it if it is imported used clothing or the usual used clothing," PMAJ Macachor said.
However, he adds that ukay-ukay sellers are not absolutely free from any investigation because there is a possibility that other agencies would enforce the law.
The best thing these sellers can do is secure proof that shows they bought their supplies in the country. Macachor says this is their best defense.
This is not only to subdue their fear but also to secure their business' lifeline
Appeal for legalization of ukay-ukay importation
For 55 years that RA No. 4653 has existed, there have been attempts to legalize it.
Back in 2010, then customs commissioner Angelito Alvarez endorsed the legalization of ukay-ukay importation. He pointed out that the government could earn a lot from taxing these goods and it would be better than mere confiscation.
However, this suggestion was criticized by the Federation of Philippine Industries (FPI) chair Jesus Arranza. The FPI chair slammed back by saying this pronouncement could encourage smugglers to continue. He also stated that this amendment could discourage investments in the local garment industry.
In the 16th Congress back in 2014, then Cagayan de Oro Representative Rufus Rodriguez and Abante Mindanao Representative Maximo Rodrigues passed House Bill No. 4055 – a bill aimed to legalize used clothing and rags importation in the country.
In their explanatory note, the two argued that the government could earn an estimated 700 million pesos in taxes and duties annually if the importation of used garments is allowed. They also emphasized that the industry has helped create jobs for many Filipinos and that the Department of Social Welfare and Development (DSWD) actually requests these goods to be donated to victims of typhoon strikes.
The next year, another proposal had also been raised in the Baguio City Council through Councilor Betty Lourdes Tabanda. She argues that ukay-ukay had been a source of income for many Baguio residents and a driver of their tourism. She also added that there had been no conclusive evidence that proves these imported goods carry health risks.
However, none of these efforts succeeded and RA No. 4653 still endures today.
Although it seems like the legalization of ukay-ukay makes sense at this point, there are still negative consequences that should be weighed regarding this motion.
In Fashion Revolution Philippines' 2019 research about the impact of secondhand clothing importation in the country, ukay-ukay was found not to be the culprit in the local garment industry's decline but its legalization would affect the industry in a way that it would discourage investment in them.
In the end, everything discussed above sheds light as to how complex yet relevant and impactful the issue of ukay-ukay is. Regardless of where you side within its legalization, what is clear is that there must be more discussions and studies regarding the fate of secondhand importation in the country, and the current overall situation demands utmost attention and action from the government.