Everyone says that you can't make money by being a journalist. Well, it's everyone including my father who also told me the same when I got hired by a small time newspaper as a writer years ago.
Not many know it was actually just out of pure luck when I got hired to be a reporter for a small newspaper outlet that was just starting its operation for less than a year. I was the only one among all the "pioneer" reporters who didn't have any degree and experience that the media outlet required during their application process, but like what they say, "fate always favors the brave." And I tell you, I am not just brave, I am bold.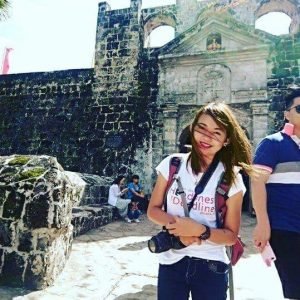 During my kick-off, I experienced writing stories that our editor would oftentimes reject, and I took my own photos. In almost two years, I worked every beat, in every town, interviewed officials, politicians, crime suspects, been to all types of events and press conferences, took my own photos of crime scenes, and was sometimes routed out of bed in the middle of the night by my editor to cover an on-going fire incident.
On weekends, we'd still be working, we'd still be writing or attending our weekly news conference and writing workshops with our editorial consultants. I learned a lot from them, actually. They were the top shelf in the local industry, veterans, so safe to say the best offer that our news company can get us.
That being said, if someone has to take credit for the progress that I made during all these years in terms of writing and being a reporter, my previous consultants deserve the credit for all of it. They taught me the basics, they taught me the complexity, the ins and outs, the dos and don'ts. From covering legislatures, government offices, even public utilities, my personal life almost became non-existent.
The newspaper only has 5 reporters, including me, who were expected to turn in between four and five articles per day. If we don't meet our quota, we'd get the flack from our editor. Some news items we wrote about that didn't merit some public uproar were just considered as mere "fillers."
I used to live under constant pressure every single day from the moment I wake up to the time my news articles saw print on the dummy sheet. Everyday I would go straight to my beats, depending whether or not there was a scheduled press conference, caucus, interview appointment and other events. At the end of each day, our editor would require us to submit our "targets," which is a list of proposed or potential stories and leads that we would like to pursue the next day.
In the field, I did a lot of chasing, maneuvering, and practically begging for stories from my sources who had their job and personal life to attend to. There were times that I couldn't make the quota, there were times our editor would make us compete against each other in terms of quota and the quality of news we write about despite the fact despite the fact that we have our own respective beats. I hardly get any free evenings, I always appear worried about my stories and nothing will matter if I'm close to the deadline time, but once I get it done, it's fulfilling, in a way I can't come up with words to describe.
It was maddening. I didn't realize that the job is stupidly hard. But at the same time, it is a lot of fun. It's insanely diverse and it's always been a rough and ready trade.
But seeing my byline for the first time, my story, and its impact, gave me goosebumps. When I helped a grieving widow to call for justice against the unlawful death of her husband by unknown suspects, I felt better. When I wrote and exposed the irregularities of authorities, I felt better. When I feature the life of a person with a disability who needs medical help and attention, I feel better.
Being a journalist is never easy, it's always unpredictable, uncertain. Some days you're on the front page, some days you're struggling to get a story. But the good thing, which I think is fulfilling internally is, everyday we get to meet new people, facing new situations every now and then. Sometimes I get in trouble, sometimes I trouble people. Sometimes people curse me and tag me as a selfish person while I do my work, if I cover an accident, people will say I'm insensitive, when I cover a political event, people will say I'm a biased person.
There are not that many professions that you have to love in order to do them. Journalists love their job, which I think is why the adjective "hard" is not an issue for us. Journalism is a mixed bag sometimes. There were moments I saw the worst behavior that a human being could ever display in public. I'm tempted to say that it's usually the politicians, but that would be a cheap shot, because I have seen so many people from all walks of life display appalling behavior. But, that's what keeps this job interesting. The unpredictability of not knowing what will happen from one minute to the next.
I guess writing is really my calling, mostly because I was, and I am still curious about everything. It's one of the best jobs I've ever had. Not because I get paid a lot, that doesn't really happen, but because I rarely get bored.