Last Updated on

With the increasing popularity and engagement of eSports, Berong Nickel Corporation announces that it will be introducing eSports in its forthcoming annual sportsfest this coming February 2020.
"Our BNC family strives to deliver best practices and looks forward for continual development. Times are changing that now we are already in the digital era. While we will always honor the classic sports, we also need to be in tune with the current meta. In the advent of eSport inclusion in the recent 30th SEA Games, it's fitting that we can also incorporate such in our usual Sportsfest," Engr. Zamora expressed.
The Sportsfest program of Berong Nickel Corporation (BNC) will start next month as announced by the BNC Resident Manager, Engr. Marc Raymund L. Zamora.
It is an annual event of BNC hosted by the Safety and Health Department, spearheaded by the company's Safety Officer Rolando L. Sajot, that aims to promote wellness and camaraderie among employee. Classic and popular games such as basketball, table tennis, billiard, chess, dart and badminton are offered to employees for competition so that many could join and participate.
Since the digital era introduces many electronic games, some of BNC employees have also been playing e-games and some of these become popular such as 'Mobile Legend: Bang Bang (or MLBB)', 'Player Unknown Battle Grounds Mobile (or PUBG Mobile) and 'Dota 2'.
Thus, for the very first time, the BNC Management are now introducing the e-games in the BNC Sportsfest along with other classic games.
"So BNC will be conducting its very first eSports, along with our 2020 Sportsfest starting this February. Though this will not yet be a full-blown eSports competition, since we will be adding just one group tournament in our first year," Engr. Zamora added.
Though many eSport games are popular within the organization, the management selected only the MLBB because it is very easy to setup, and it is played by many employees who are eSport lovers.
"We chose Mobile Legends: Bang Bang as our entry eSport. Primarily due to its popularity, and also because it is also a team game. While skills are definitely important in every game format, we have selected MLBB as it showcases teamwork, coordination, and communication moreover than the current mobile titles," Engr. Zamora explained.
The management aims participation of female employees to the MLBB competition. Hence, each team is required to have one female member in order to be qualified for the competition. "We also understand that the eSports industry is predominantly populated by males. So, for equality and to add another level of challenge, our competing teams will be requiring female members. Therefore, each one will be definitely needing assists more than ever," further reiterated by Engr. Zamora.
The announcement made by Engr. Zamora last December 2019 has gone viral throughout the company and has reached even to our host community. Since then, some BNC stake holders became interested and some employee have been practicing MLBB as preparation to the MLBB tournament. Even some BNC staff including females, who are eSport lovers of MLBB, have reached expert level of their respective heroes with highest rankings so far in Berong: Rolando Sajot AKA 'Layla' as #1, Alemar Velasco AKA 'Akai' as #1, Norbert Marcelo AKA 'Rafaela' as #1, Carl Palanca AKA 'X.Borg" as #1, Dece Muyco AKA 'Eudora' as #1, Neneth Jabagat AKA 'Miya' as #7, and Ralph Fabian AKA 'Masha' as #8.
"Many got excited when I announced the eSports last December. Some even asking if there will be a 2nd Season, open to all Community of our surrounding Barangays (similar to last year's Basketball Open Tournament which included teams from Contractors, Agencies, Tribal Association, and neighboring Barangays)." "Well see, pwede naman. Hahaha. Depending on the outcome of the company event, and if this will foster an even better camaraderie and good will for our stakeholders … we're definitely up for it!"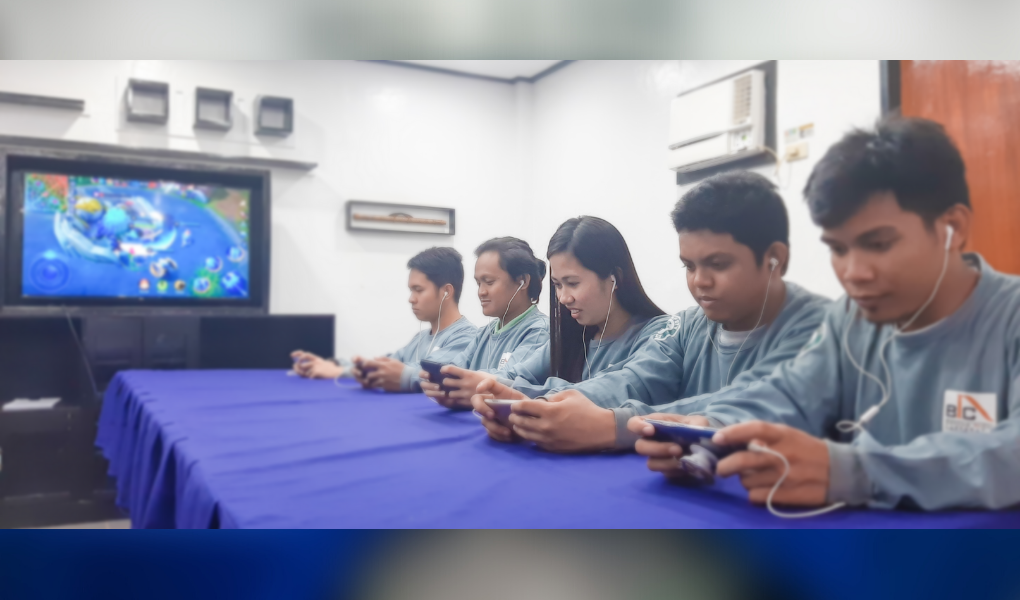 "We expect fun times and happy experience for everyone. More so now that other members of our BNC family can finally join our Annual Sportsfest!" Engr. Zamora exclaimed.
Sports are evolving through time, hence, BNC is also adapting and introducing eSports to the annual Sportsfest event, in which we believe that this could bring same benefit of enjoyment, wellness and camaraderie like other classic sport.