The Coron Port has recently been upgraded to provide a more convenient and comfortable travel for tourists who are visiting the famous island town.
This newly upgraded Coron Port building was unveiled by the Philippine Ports Authority (PPA) on Wednesday, March 22.
The PPA said that the Coron Port upgrade comes before the opening of the largest passenger terminal building in the country located in the Port of Calapan in Oriental Mindoro, which is set to be unveiled this month.
The Port Operations Building (POB) of Coron has now been upgraded, paving an increased capacity from 250 to approximately 900 passengers once the peak season starts.
Among the facilities of the newest POB include a lounge, a breastfeeding station, and an all-gender comfort room.
Coron Port serves as Palawan's gateway to other neighboring tourist destinations in the northern part of the province such as Busuanga and El Nido, which is estimated to be around 4-5 hours away from the ports dock.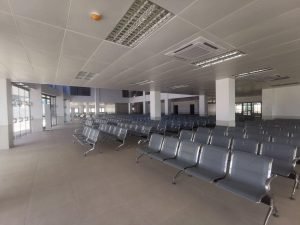 "This will not only bring tourism and trade to the surrounding provinces of Palawan, but this will also bring connectivity and mobility to the people and tourists of Palawan," Santiago said.
The PPA also disclosed that the construction of a 5,000 square meter back up area  and a 51-meter wharf with two additional RORO ramps have also started in Coron.