The Palawan Tourism Council has a new incoming president, Cowrie Island Resort General Manager Rey Felix Rafols won unanimously with no opponent during a council election meeting last Nov 15, 2019 at One Manalo Place in Puerto Princesa.
Rafols, in an exclusive interview, said that he was surprised in winning the position, because he was unaware that the said meeting will be an election, too. Nonetheless, he took it as a pleasant surprise and welcomed the new role, since tourism is close to his heart. He said he owes his passion for the said industry to his grandmother in the Rafols' side, who exposed him to the travel world at an early age.
"One of the things is talagang advocate sya ng tourism, early on nakikita ko na yun. We're bringing people to the Underground river nung hindi pa siya uso, I grew up in staying in a hotel, yung Rafols Hyatt Hotel, so expose po talaga ako sa tourism, exposed ako sa service, exposed ako on how to promote Palawan," Rafols said.
He will succeed Debbie Tan of Daluyon Beach Resort and Palawan Pension by January 2020, but as early as now, he already made some plans and programs that will be implemented during his 3-year term as president of the council.
Currently, they have a total of 50 members, mostly owners and managers of different resorts, hotels, tour operators and restaurants all over the province.
Among his major plan is to strengthen the municipal tourism councils, as this will help them in the organization to really know what to promote in different towns. Previously, PTC had executive officers in the council from north to south.
As a partner of Department of Tourism and the provincial government in policy and monitoring of different programs and activities, Rafols aims to have a month-long celebration highlighting each town's festivals, and to open the different indigenous tribes as new product for immersion or experiential tours.
"We'd love to have a tourism month, a Palawan Tourism Month na talagang this will be a jumping off point of all the activities all over Palawan, when you go here this could be the fiesta of San Vicente, this will be the fiesta of Narra, calendar of activities that we will promote it as one. Hindi as one munisipyo, but as one Palawan tourism," Rafols explained.
But to further boost the local tourism industry of Palawan, he said that the best way to do it is by having a rewards program sort of award giving body that will honor and give pride to their members for their best service and contribution to the community and industry. He wants it to take off in Palawan and soon to cover the entire Philippines.
"We'd love to have an award system, PCSD has done the Zero Carbon award, we'd love to have a Palawan based award, maybe seashell, pearl na parang star rating, a star rating not just for hotels, also for tourism establishment, and then we could really have a good awarding per year. This will encourage the tourism establishment to register with DOT, with the LGUs, and to really boost and improve kasi may awarding. Imagine mo pag nakasama ka dun, what a privilege!" Rafols said.
He is also into pushing for sustainable tourism. He believes that his 3-year term should also work on pushing for a green revolution by taking care of the environment. he wants to phase out plastic usage and eliminate waste. For him, this is a great way to achieve in keeping Palawan a beautiful destination.
"Ang kagandahan sa tourism is that everyone is on the same page. Everyone wants to keep Palawan beautiful. Everyone wants to keep Palawan clean. Everyone wants to promote Palawan. We are all on the same page. It is all about getting them together; na ito yung plans natin, explaining to other people na ito yung plans, because we all want the same thing," Rafols explained.
Other existing projects that PTC started that he wants to continue is the annual "Medal of Valor" event that honors war veterans. Rafols eyed the potential of the said project and the need to continue for the future generations how brave and courageous Palaweños are too.
On the impending plebiscite on the division of Palawan into three provinces, Rafols admits that they never discussed it as of now if in case the council would be broken into three, as well. He said that wants to focus on planning the aforementioned programs before deciding on the said matter.
"Wala pa namang napag uusapan, but I think we are preparing for it already. But right now we are just focus on promoting what we have right now. That will come, pag dumating na yun, we can have preparations for that, pag dumating yung 3 in 1 Palawan, then we will plan that out," Rafols said.
With many foods on his plate as early as now before his actual term started, the former national president of Philippine Jaycees, Inc. is convinced that he has many time to fulfill all of his plans with the help of his officers and members.
"Ang kagandahan sa Palawan Tourism Council is we have a three-year term, hindi po natin kailangan madaliin in a sense, but we do it with urgency pa 'rin, our plans can be formulated properly," Rafols said in closing.
Department of Tourism MIMAROPA Regional Director Danilo Intong welcomed Rafols' initiatives as incoming president for Palawan. It is a vital role for his office since they are planning to create the regional tourism councils in the coming year.
"We always work with the private sectors. I welcome that because we really try to institute of revival and reorganization of tourism councils, because we are going to organize the regional tourism council exactly as partner of DOT in many projects and activities," Intong said. The past president of the council was Alberto Lim representing Ten Knots Resorts in El Nido, and later on was appointed secretary of DOT under Pres. Benigno Aquino III's administration.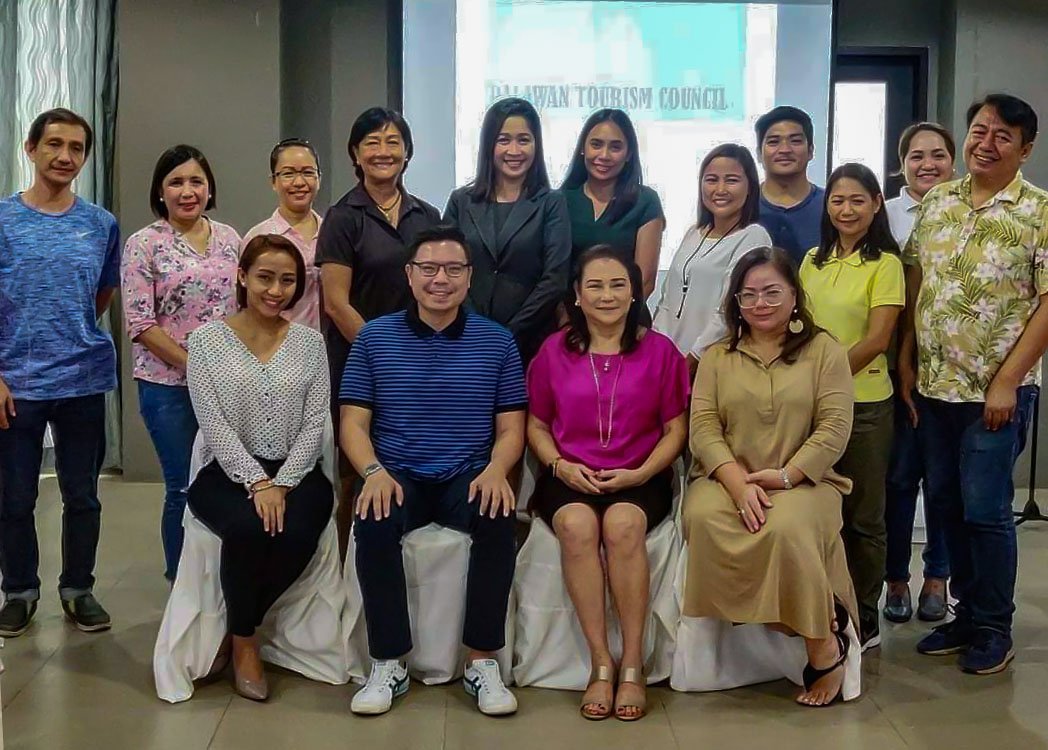 The rest of the newly elected officers of the Palawan Tourism Council were:
Secretary: Ms. Michelle Valdez
Treasurer: Ms. Debbie Tan
Auditor: Ms. Angie Mendoza