Navigating Through the Pandemic
Many people around the world have been impacted by COVID-19, including myself. I lost my Administrative Director job due to revenue losses of our school from COVID-19. Closures of dormitories, campus restaurants and university facilities as well as the inability of international students to come to the US left our school with $100-300 M revenue loss. As a result, massive layoffs including my position occurred in September last year. I've been with the company for eight years. Five years in my most recent position. While this experience was stressful and unsettling, I was fortunate that my company provided severance package that was enough for me to live on for several months, plus access to a career coach for three months to help out with my transition. I took advantage of this opportunity to rebalance my life, look deeper into my passion and put that to work.
Currently, I have been getting interviews for jobs that are outside of my regular industry (higher education). I never thought this was possible prior to my career coaching. For example, one of the jobs I was interviewed for was for an Executive Director position that asked me to prepare a comprehensive fund development plan for a foundation. This was such a rewarding experience even though I have yet to know my fate. Writing something like this in such a quick turn-around put my creativity to work and made me think that maybe I should look into a consulting gig in the future. My husband was such a great supporter in this endeavor in that he challenged my thoughts and he provided helpful insights on how to improve my work.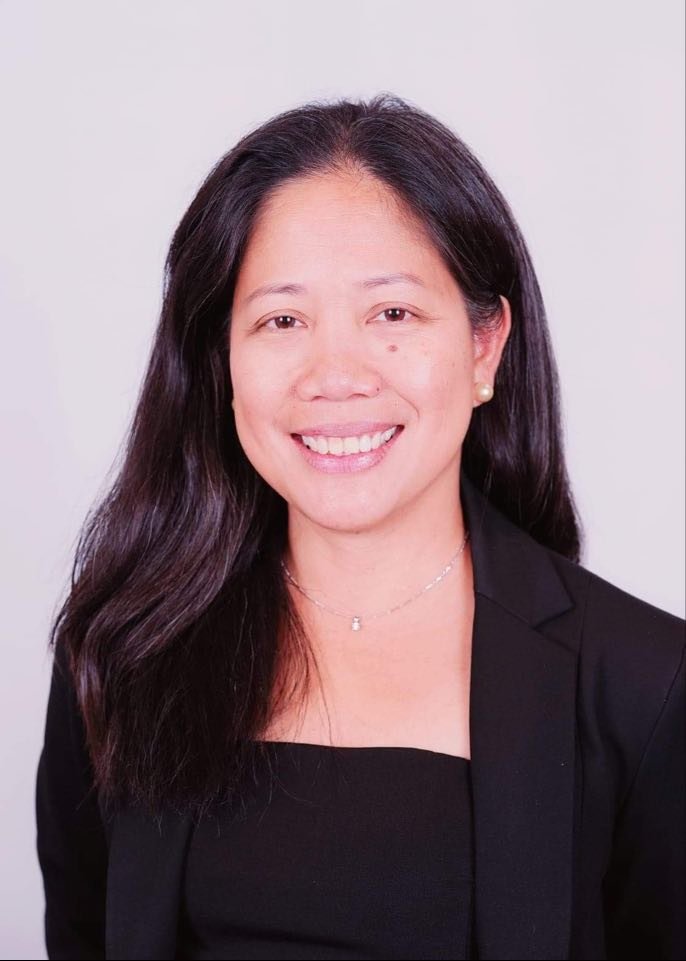 As I wait for results of my job applications, I have also been able to engage with the Project Management community in Silver Spring. I was asked to serve as a facilitator for their Annual PM Symposium attended by hundreds of practicing project managers in the DC, MD and VA areas sometime in October. In the next two weeks I will again be a contributor to a training program for project managers in the DC area. These afforded me with opportunities to explore project management in other environments other than my previous university work as well as keep me abreast with trends, new tools and techniques.
In addition to engaging with industry experts in project management, I was able to help a small start-up, non-profit organization in Palawan called Help A Life Today (HALT). The HALT is a response team providing mental health and psychosocial support as well as technical and material inputs in livelihood, to meet immediate and long-term needs among Palaweños, particularly those that have been affected by COVID19. Rafael Abis founded the organization in October 2020. Learning from him about the high number of suicide cases in our hometown, Palawan, was mind boggling. Recent study shows the town of Rizal has 132 cases per 100,000 residents, a rate that is ten times higher than the US and Canada. The rate is only based on reported cases in Rizal. It's possible that Palawan as a whole, has an even higher suicide rate if unreported cases are taken into account.
To support HALT, I put a small fund-raiser through GoFundMe to fund its training program for 25-30 people. The training was to bring awareness about signs of anxiety and depression as well as how to cope with it. With some people unemployed, I knew it was going to be hard to generate donations, yet, there were people who donated to HALT's cause. I am thankful to friends and family who donated, I am sure it will have a big impact in the lives of Palawenos.
My experience has been a wonderful journey throughout this pandemic, Socrates told PDN. It felt like I was afforded a chance to look at what's truly important for me. For me, the situation is already bad enough, might as well do something to contribute to a life-changing cause while keeping in mind my own vulnerabilities. I believe it's only a matter of time when I will land a new job that is suitable and rewarding. As far as lessons learned, no one can ever change the situation for us, but our perspectives can change. Make the best out of the worst case scenario. It is possible.
HALT Palawan's Mental Health Training Program
Elaine Socrates is organizing this fundraiser.
When COVID-19 reached Palawan, lockdown protocols forced businesses to close temporarily or permanently and led to joblessness among Palaweños. We have since observed a steadily increasing rate of suicide, many of which cite COVID-19 related stress, trauma and other negative emotions. Families have lost daily wages, face increasing health care bills and have no access to virtual education.
The National Center for Mental Health (NCMH) documented an average of 30-35 daily calls from Filipinos experiencing mental health issues from March to May 2020, compared to 13-15 daily calls from May 2019-February 2020. NCMH has received more than 5,000 calls since March.
In a 2018 study participated in by Palawan State University, 134 cases of suicide per 100,000 residents – a rate 10 times higher than that of US and Canada was observed in the South of Palawan province particular in the Municipality of Rizal.
As one of Halt's response strategy, they are initiating series of awareness training about depression and anxiety, and how to cope up with them. Please check their website at:
https://helpalifetodaypalawan.org/
AGNES SOCRATES AUTOBIOGRAPHY
Agnes has worked in the project and program management field for over twenty years. Her career spans international development work with USAID and the World Wildlife Fund in the Philippines and increasingly advanced roles in academic administration with University of Washington (UW) and the George Washington University (GWU). Most recently, she served as Administrative Director for GWU School of Business. In this role, she successfully led and secured the first PMI Global Accreditation of the GWU Master of Science in Project Management program. She served as a panelist during the PMI Global Accreditation for Education Programs Conference in 2019 offering her insights to aspiring programs from around the world on what it takes to get PMI-accredited.
Prior to higher education career, Agnes trained mayors, vice-mayors and planning officers on participatory coastal resources assessment and strategic planning in the Philippines through her work with USAID. She engaged in coral reef monitoring activities in the South China Sea region leading local and international volunteers. This work was included in the publication of a book, "Philippine Coral Reefs Through Time." She co-authored the Socio-economic profile for Green Island, Palawan, Philippines resulting to income-generating, community projects during her time with the World Wildlife Fund.
Agnes earned a Master of Science degree in Project Management from the George Washington University (2016) in Washington, DC. She has a BS degree in Marine Biology from Palawan State University in the Philippines (1999).