Last Updated on

"Are we safe?" Am I infected? When will this end? Are we going to survive? What will happen in the future?"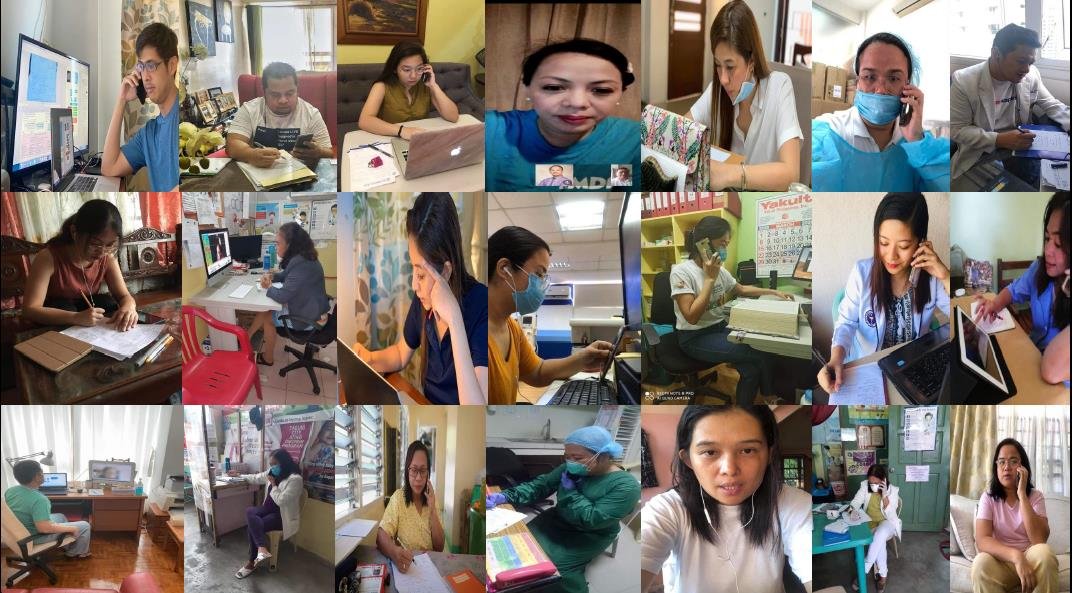 These are only few of the running tally of hundreds of called in queries received by the National Free Online Medical Consultation in the Philippines spearheaded by the Association of Medical Doctors in Asia, Association of Medical Students in Asia-Jonelta, Global Health Pharmacy Network in Asia and Brokenshire College-Pharmacy Department. These questions reflect the uncertainty felt by the public resulting from the COVID-19 pandemic.
According to the World Health Organization (WHO), as of May 31, 2020, there are already more than 6.2 million recorded cases of infection in the world with 374,000 deaths, and 2.8 million recoveries. In the Philippines, the Department of Health recorded a total of 18,096 cases, 3,909 recoveries and 957 deaths.
Way before the deadly coronavirus disease 2019 (COVID-19) became a pandemic, we have already warned the public about the possible spread and the danger the disease will bring to the public (see related article Taking Precautions vs Deadly Virus) and here we are now face to face with the pandemic already affecting the various aspects of human life.
It can be said now that the pandemic has really brought havoc to the human race and has caused suffering not only to the patients or victims of the disease but likewise to all medical front-liners attending to patients and law enforcers and volunteers alike taking charge of testing, contact tracing, manning of isolation facilities, and of the implementation of community quarantine measures in place in the Philippines.
The pandemic has also literally frozen almost all economic activities in the world, and all other activities of human beings, including in the Philippines. It was only recently when governments, particularly in the Philippines, started to ease up movement restrictions imposed on different areas affecting international and domestic flights and all forms of public transport, forcing businesses to close.
However, suffering has not only come in the form of infection or worst death. The fear of contracting the disease and the stigma or trauma that community quarantines or isolation has also affected almost everyone resulting from the loss of life, loss of job, scarcity of food, and absence of common activities.
Apart from taking care of our health by observing minimum health standards promoted by the World Health Organization, and the DOH, it is worth to note that all the more important to take care of our mental health. Mental stress may be a silent medical condition but it can cause more health problems among human beings that may have worse effects or even deadlier than the COVID-19.
It is advisable not to be complacent about how we feel and think about our current dilemma. It is important that we are equally vigilant that we will not be mentally affected by this pandemic. We may be protected or safe from infection of the deadly virus but inside our homes, we are prone to stress, anxiety and depression that we may be unaware of that attacks to our mental health.
The 100-strong volunteer health professionals of the National Online Free Medical Consultation confirm that they are receiving a critical number of calls reflecting that the general public is showing symptoms of anxiety and depression caused by the pandemic.
Once we already feel worries of uncertainties about life, safety, economic, security, and other aspects of human life we were used back when we don't have the pandemic COVID-19, we must reach out to health agencies near you or call an online consultation. Consultations include all types of queries regarding general health conditions, and mental health.
"Are we safe?" Am I infected? When will this end? Are we going to survive? What will happen in the future?"
Uncertainties of safety, of contracting the disease, or of when this crisis will end, or whether we will survive and what will happen in future are valid questions and concerns. What is important is we talk this out with experts or professionals willing to listen and give us advise.
You can reach us through the following numbers: 09776369421 (Erwin) or 09394972023 (Leyah).
Source: Department of Health, Philippines