Last Updated on
Our world has become so busy. Too busy for us to sit down and focus on what's important, living every moment of the life given to us. People have been too busy to watch out for themselves, too busy to communicate, too busy to even care for both other people and themselves.
Now's a great time to turn it around, sit down, relax and make the most out of every second. Spend time with friends and family, treat yourself, be a little more kind, it will surely make a huge difference, want to see for yourself? the International House of Berries got you covered!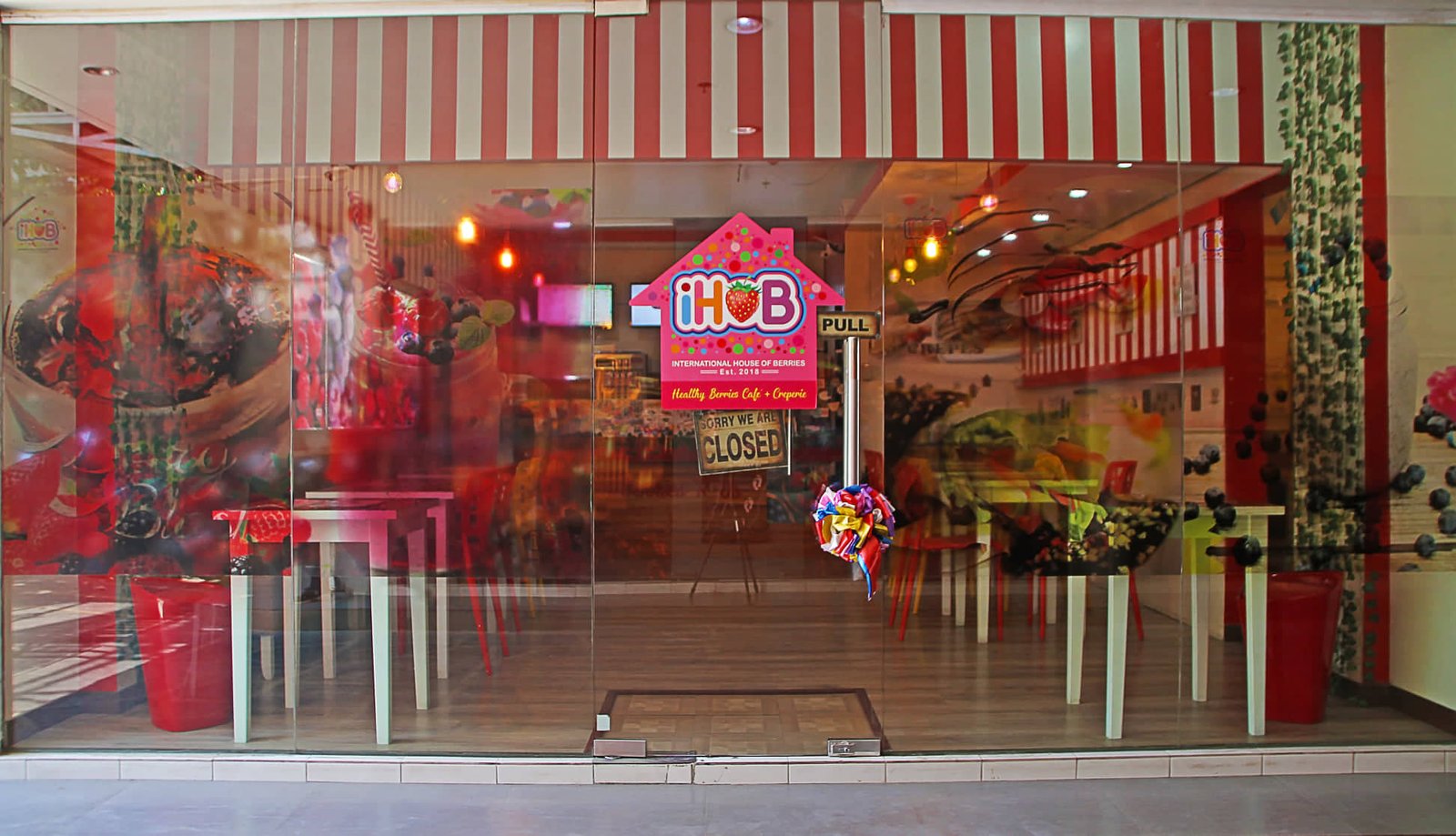 Step into the gem hidden within Empire Suites, a perfect place to chill, dine and have a great time with a healthy selection that ranges from smoothies and coffee to crepes and yogurt that'll surely satisfy your sweet tooth without worrying about your health for everything on IHOB's menu is organic, all made from natural ingredients ensuring that you get to enjoy your food without having to have the guilt felt after giving in to your cravings.
Living up to its name, the International House of Berries offers different ways for you to enjoy not only the refreshing flavors of berries but also its health benefits that it gives. Berries may not look much but it's jam-packed with benefit: antioxidants, rich in vitamin C, contains fiber and folate, protects your body against inflammation and free radicals, helps slow down age related memory loss, reduces the risk of arthritis, cataracts and macular degeneration. Helps lower cholesterol and blood pressure, protects against cardiovascular disease, aids in losing weight and improves your mood, it's also good for your skin as it contains ellagic acid which helps decrease wrinkling and other signs of skin aging relating to sun exposure. Berries also helps with managing and preventing diabetes for it helps improve the sugar and insulin response of the body. With all of these benefits, you wouldn't feel even a bit of guilt but feel better for being kinder to your body.
Healthy has never been this enticing and tasty! With a menu that includes delectable crepes that can either be sweet or savory, frozen yogurts and smoothies that gives a different kind of delight, and the dainty place that makes you feel like stepping into a filter making it perfect for your hangouts and Instagram feeds so head on to IHOB and share make wonderful memories together while feasting on treats your body will thank you for.