Last Updated on
The newly opened La-ud Restaurant of Hue Hotel and Resorts prides itself to be the latest must-visit resto in Puerto Princesa City where it offers Filipino-Mexican, Italian Food that could surely cure your cravings.
They have appetizers that will excite your taste buds and one of these is the Mahi-mahi Ceviche, a delicious shrimp with mango, cucumber, orange segments, red onion, sweet chili, and yellow mustard.
You can also try their own version of Gambas Ajillo, a tender shrimp moistening with olive oil, garlic, chili, and Spanish paprika.
Another appetizer is the Nachos Grande, a crispy corn tortilla with refried black beans and with choice of toppings like beef picadillo, grilled chicken, cheese sauce and sour cream.
Food whore of salad? Try their Shrimp Pomelo Salad, with boiled shrimp, pomelo, cucumber, orange segments, mixed lettuce, sweet peanuts, crispy shallots, and nancham vinaigrette.
How about their Tuna Tatake Salad? Premium tuna loin with special wasabi sauce, mixed lettuce, carrots, pears fruits and with nori wrapper.
Tiny, squat or spiral-like pasta? What's your all-time favorite Pasta? You should try their Seafood Aglio Olio Linguini, with Palawan fresh catch- green mussel, freshwater clams, and shrimps.
You can also choose Seafood romesco, with green mussel, romesco sauce, freshwater clams, and shrimps.
They have also the Mexican corner and you can try their Quesadillas, Burritos, Tacos, and Fajitas and you can choose your toppings.
Do they excite you more? Rest assured you will truly love their menu as they 'will feature the best that the waters of Palawan have to offer.' The food is tasty, different and well-presented and also with the taste of our very own Palawan local products.
"First time ko din sa Puerto, so yung food ay sobrang sarap at ginalingan ang pag serve at marami din yung serving ng Tacos. Yung interior nila sobrang ganda, pinag-isipan talaga," said by Ms. Ysa, one of the guests.
Want to know more about their menu? The rest is unveiled for you to come and experience their mouth-watering and scrumptious food.
Aside from their delicious foods at La-ud Restaurant, you will feel good as the staff welcomes you with joy and be awe-inspired with the classic and relaxing wood-inspired interior dining place with the hanging tables that are distinct from the other restaurants.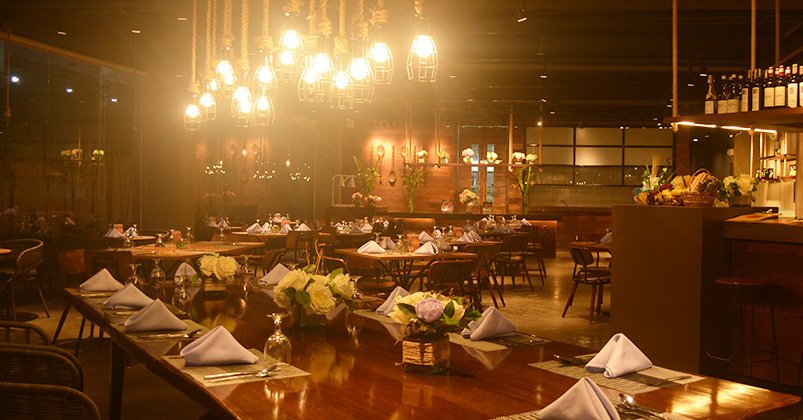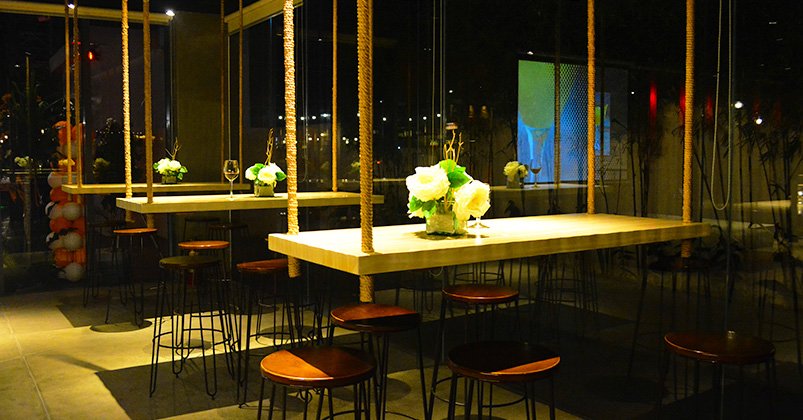 The lights admiring the warm glow and certainly add the nice ambiance of a rustic countrified picturesque scenery.

What are you waiting for? Come and dine and experience their promising food and dining place.
"I am also inviting everybody especially my co-Palaweños to try our restaurant and try our offerings. I am confident with the help of our Chef Nonoy that we can deliver our menu like a promise that once we gave you the menu, what's in it, we promise we can deliver it," an invitation from the La-ud Restaurant manager, Ronnel Bernaldez.
HUE Hotels and Resorts La-ud Restaurant is easy to spot along Puerto Princesa National Highway, Brgy. San Manuel.
La-ud Restaurant was formally launched last February 22 with a ribbon-cutting and unveiling ceremony led by CAVDEAL President Mr. Lambert Lee and Mr. Mitsukazo Nakata, together with the City Tourism Officer Aileen Amurao and with the City Councilors Bong Amurao and Matthew Mendoza. The event was witnessed and attended by all the VIPs and invited guest.