Our pandesal is now "colored" thanks to the pandemic. The trend of adding flavors to our usual morning bread made it more interesting and, yes, Puerto Princesans are now enjoying the hottest craze in our very own island.
Ube Cheese Pandesal made rounds in social media in 2019. Until the lockdown, it became a trend as people tried to satisfy their curiosity on how to make it. Thanks to Youtube, it became possible to learn how to do it even for non-bakers.
Among the first to sell online in Palawan is single mom Meanchie Corbe-Asgali. After seeing it on social media, she immediately tried her hands on doing her own version of ube pandesal around January. By March, she started receiving bulk orders.
She added ube halaya as a filling instead of the usual cheese. Asgali who regularly bakes cakes said that her version of the ube pandesal is loved by regular clients because of its softness even if it reaches 3 days in storage. They describe it as a "donut pandesal" because it is pleasant to the touch and taste.
"Marami naman po gumagawa ngayon it doesn't matter sino nauna or nahuli, ang importante kasi yung lasa, yung sarap na hahanap-hanapin ng client mo, yung di sila mabibigo," Asgali said.
She is selling around 80 packs per day and it depends on the order that usually comes from Facebook. It's been four years since she started making cakes, kakanin and other bilao food from a mere capital of P500 only. Her pandesal aside from Ube has a variety of versions—-Double Chocolate, Strawberry with custard filling and cream cheese flavours.
Another mom who tried to find something to do and earn while on quarantine is Pamela Grace Eucogco. It has become a fun family experience of doing something together while enjoying the treat of sharing their love for food.
It was actually Pamela's son and daughter who thought of making ube pandesal at first. When friends tasted their delicious treat, they convinced the Eucogco family to open it for business as orders kept coming in. "Kami kasi yung ube ginagawa naming halaya muna para yun ang fillings, and siyempre hinaluan namin ng love para masarapan sila."
They usually sell 300 to 400 pieces of ube pandesal in a day. The Eucogco family formally launched their baking pastime as a newfound family business "Biggies Delica Tin" on Facebook.
Aside from ube pandesal, they also offer treats that go well with morning or afternoon coffee – Pandesal De Matcha with Matcha tea flavour, and the most recent is the "Spanish Bread". Popular local chef Arnel Almadrones of the famous Senordamla Restaurant also offers Ube Cheese Pandesal, but it's on a per order basis only and allot two days' lead before he can deliver.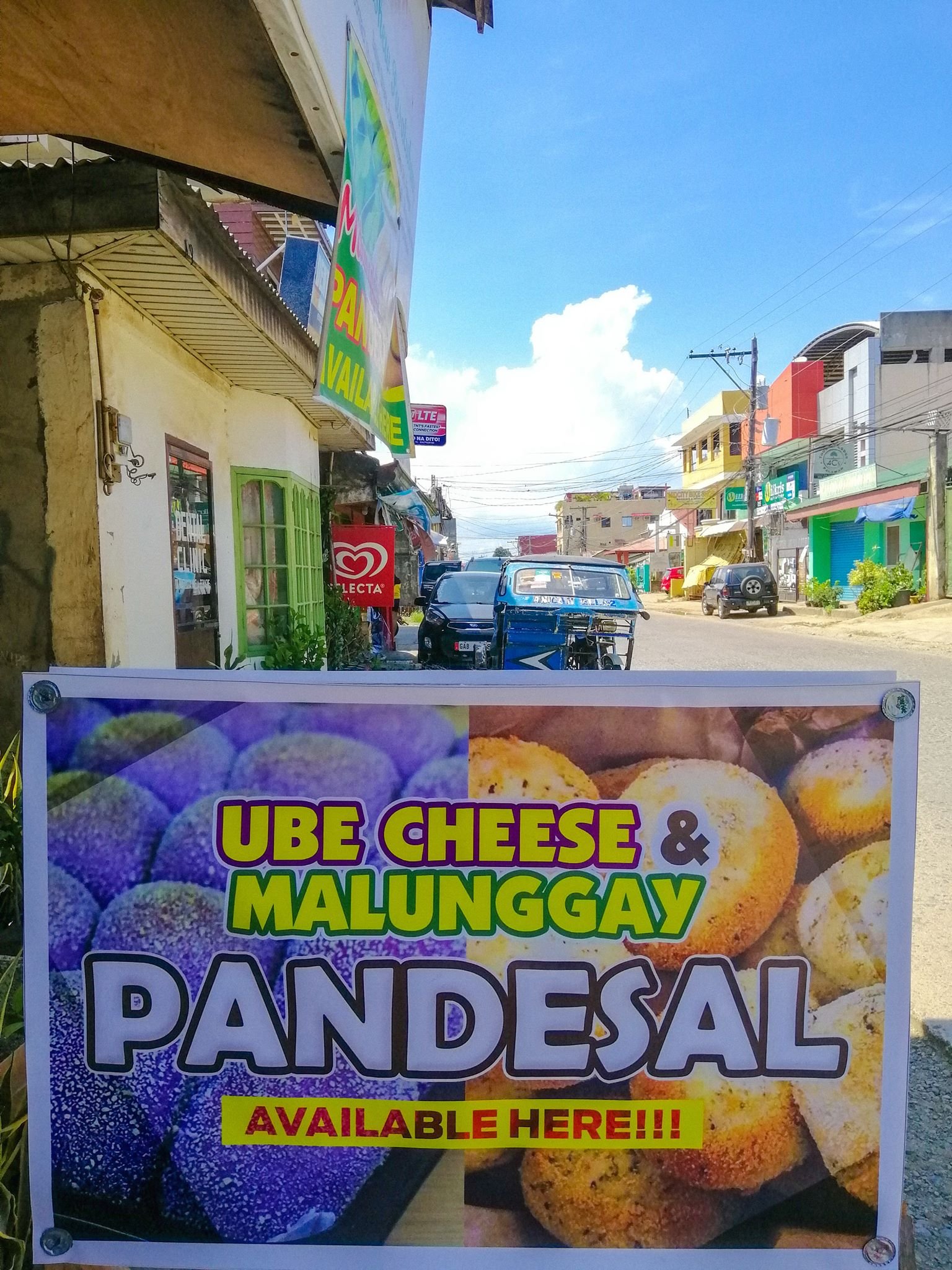 There is also a small bakery in Baltan St called Chonsberry near the barangay chapel that also sells ube cheese pandesal aside from the malunggay pandesal. Or you can order it also thru Grub Palawan page in Facebook.
Both Asgali and Eucogco agreed with the government's call to legitimize online selling, and they are now in the process of working on their permits as they plan to open their respective bakeries in the coming months.
"Gipitan ngayon, para makatulong sa gobyerno kahit sa maliit lang na halaga," Eucogco said. Meanchie can be reached thru her mobile nos. 0966.973.1274, while Biggies Delica Tim number is 09516694748/09951518420.