Last Updated on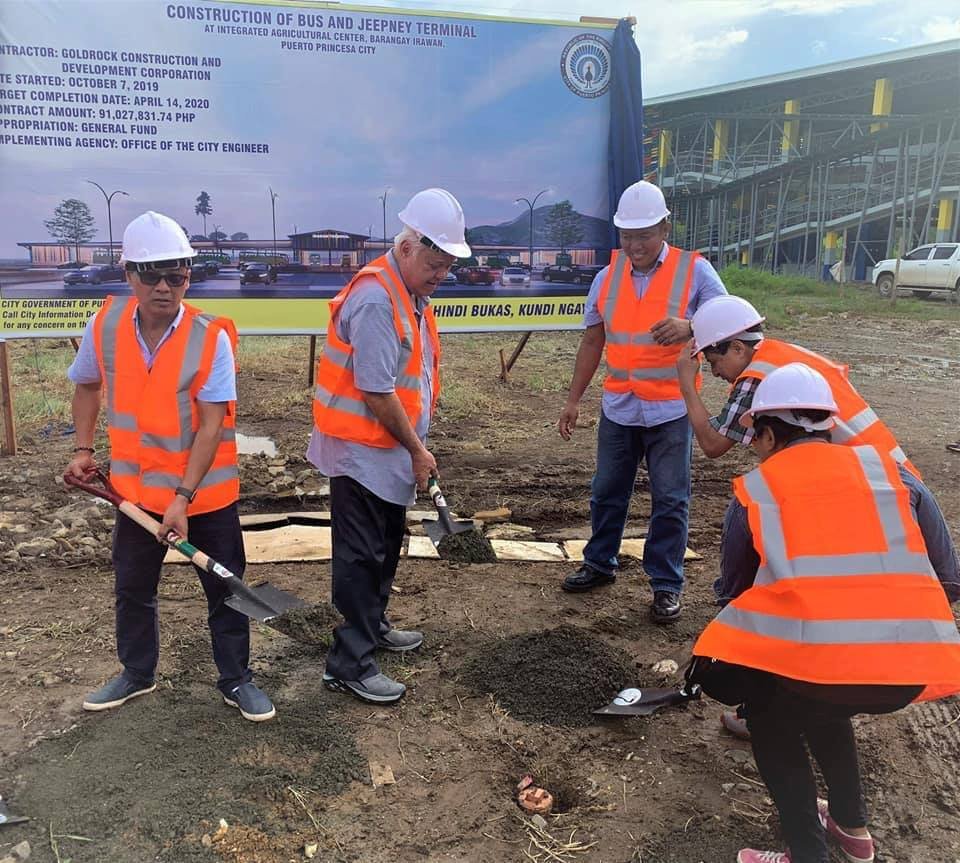 City Mayor Lucilo R. Bayron and other city officials led the groundbreaking ceremony yesterday for the construction of Bus and Jeepney Terminal in Barangay Irawan near the Integrated Agricultural Center.
The City Mayor's Office said that the project costs P91 million from the city's General Fund.
In his State of the City Address recently, Mayor Bayron said that the city intends to construct a transport terminal in Irawan to decongest Barangay San Jose and other the urban barangays.
He said that Brgy. Irawan is strategic since a concrete national road will connect both the south and north national road traversing Barangay Irawan.
He explained that Barangay San Jose will become very congested in five years' time, therefore, the need to transfer the transport terminal is a necessity.
The project undertaken by Gold Rock Construction and Development Corporation is expected to be finished by April 2020.
The terminal is beside the newly-completed Integrated Agricultural Center within the 13-hectare complex located in Barangay Irawan.
The complex is envisioned by the city government as one-stop-site that will house the public market, transport terminal, training center, slaughterhouse, restaurant, and other facilities.
The Integrated Agricultural Center, funded by the Department of Agriculture and the city government, is a 2,000 square meter trading center for agricultural products, so that farmers can sell their produce in wholesale.