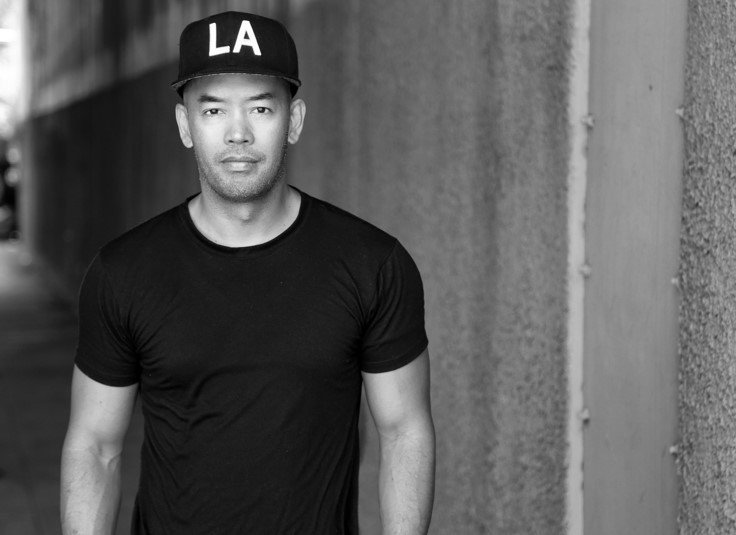 Taking iconic photography goes beyond just using a camera to capture a moment. A professional photographer is in the business of using cameras to take pictures which are developed into prints or prepared as digital photos. Photographers know how to use cameras, take advantage of lighting, use lighting equipment, work with their subjects or objects to make them look good and edit their work to enhance its beauty or a certain perspective of the photo. It takes a long process to become a good photographer or better yet, a great photographer and it usually takes a lot of effort, passion, motivation, ambition, hard work and adventurous spirit.
A good photographer focuses on beating his or her competition in whatever photography niche he or she has chosen, while great photographers are pacesetters creating distinct photos that people go searching for. This kind of photographers has a brand and a name in their niche. However, many of these photographers did not become photographers overnight and had to go through a long and tedious process to become who they are. Today, we'll be looking at the inspiring stories of a true blooded Palaweño which is now a successful photographer in Los Angeles, California. Noel Daganta faced many challenges before he became a well-known photographer.
But before we discuss some important events in his career, I would like to discuss to everyone his short autobiography.
Noel Daganta Biography
Noel Daganta was born on August 13, 1968, in Retac, Roxas Palawan. His parents were Erlinda Honorio and Manuel Daganta, both from Cuyo, Palawan. Together with his aunts and cousins, Noel grew up in Retac and started school at the barrio's elementary school. Later on, his mother decided to move to Puerto Princesa where he continued his studies at East Central School.
As a student, Noel was a consistent honor student from elementary to high school. In grade six, he represented East Central School for Philippine History Quiz Bee, which he won and represented Palawan in Region IV finals. He enrolled at Palawan National High School after elementary and had various scholastic achievements including winning provincial Science Fair Quiz Championships and Palawan Math Olympiad Champion.
He topped his National College Entrance Exam among more than 900 graduates from PNHS that year with 99 plus grade. Upon high school graduation, he passed several academic scholarships such as State Scholarship Program by Nation Scholarship Center, Marawi State University full academic scholarship, National Integration Academic Scholarship and was admitted also at University of the Philippines. He graduated with a degree in Mechanical Engineering.
While reviewing for Mechanical Engineering board exam, Noel took a chance and enlisted at the US Navy recruiting in the Philippines. He made it to top 15 out of more than five thousand applicants.
He migrated to the US, did his basic training in San Diego California and subsequently stationed in Pearl Harbor Hawaii. He traveled the world through the US Navy and has been in more 25 countries.
He was awarded Sailor of the Year out of more than eight thousand US Navy crew while serving the US Navy. After nine years, he left the Navy and pursued a degree in Film and TV. He was a consistent Dean's list student and He graduated from San Diego City College with a degree in Film and TV.
After then, He moved to Los Angeles thereafter and worked for British Broadcasting Corporation as a cameraman and editor. It is in LA where he also pursued photography which happened by accident. He was helping a friend to get his modeling portfolio started, took some photos of him and that eventually snowballed into a career. Within two years of doing photography, he started shooting for some of top US magazines such as Men's Fitness, SHAPE and Oxygen. Since then, he has shot more than 200 US and international magazine covers so far.
Currently, Noel owns two photography studios in Los Angeles and is working on several film and video projects.
Daganta, said, photography as a profession was happened by accident. When I was in the US Navy, photography was one of my hobbies but I never really took it seriously. One of my good friends when I left the military, James Ellis, who wanted to be a model paid a photographer for a photo shoot to get started in the industry, Unfortunately, none of the photos from the shoot came out to what he wanted. He did not have a lot of money and I felt bad so I told him I can try to take some photos of him at the beach and hopefully we can get something that could get him started.
Using an inexpensive camera, that was my first photo shoot ever and those photos helped him get an agency. He used many images I took of him in his social media, MySpace at the time. Within a few months, he landed his first magazine cover. That got me a lot of attention as well since most of his photos in his social media were shot by me. Pretty soon, named models started getting a hold of me for shoots. Within that year, 2007, him and I decided to move to LA to further pursue his modeling career while I wanted to pursue filmmaking and photography since I have a degree in film and TV. I struggled at first but after a year or so I had a big break when my friend James had the opportunity for another magazine cover and he recommended me to the publisher.
The publisher gave me a chance and that started many more magazine covers after. Since then, I have established relationships with different magazines as a photographer. I was able to use James about a dozen times as a cover model, paying him back for what he has done for my career. One thing I have learned being in Hollywood is to have a good support system, even if it's one person. I was lucky to have moved here with a friend that we both really helped each other's career.
"Honestly, I don't know how I survived the first two years in LA. Just like most artists in LA, it was a struggle. Nobody knew who I was. I had no experience and was competing with some of the best photographers in the world. LA is the most competitive market in photography in the world in my opinion. If you succeed here, you will make it anywhere".
I have to say, the best decision I have ever done professionally is moving here in LA. It gave me all the opportunity that otherwise I would not have been afforded. It was hard to start but once you find your way and get your rhythm going, it gets easier. Even if you have some success, this city keeps you on your toes. You have to be always ahead of the game. There is always somebody just as good or better who can take your place.
Opportunities abound, so are the artists wanting them. This city forces you to be the best you can be and I love it.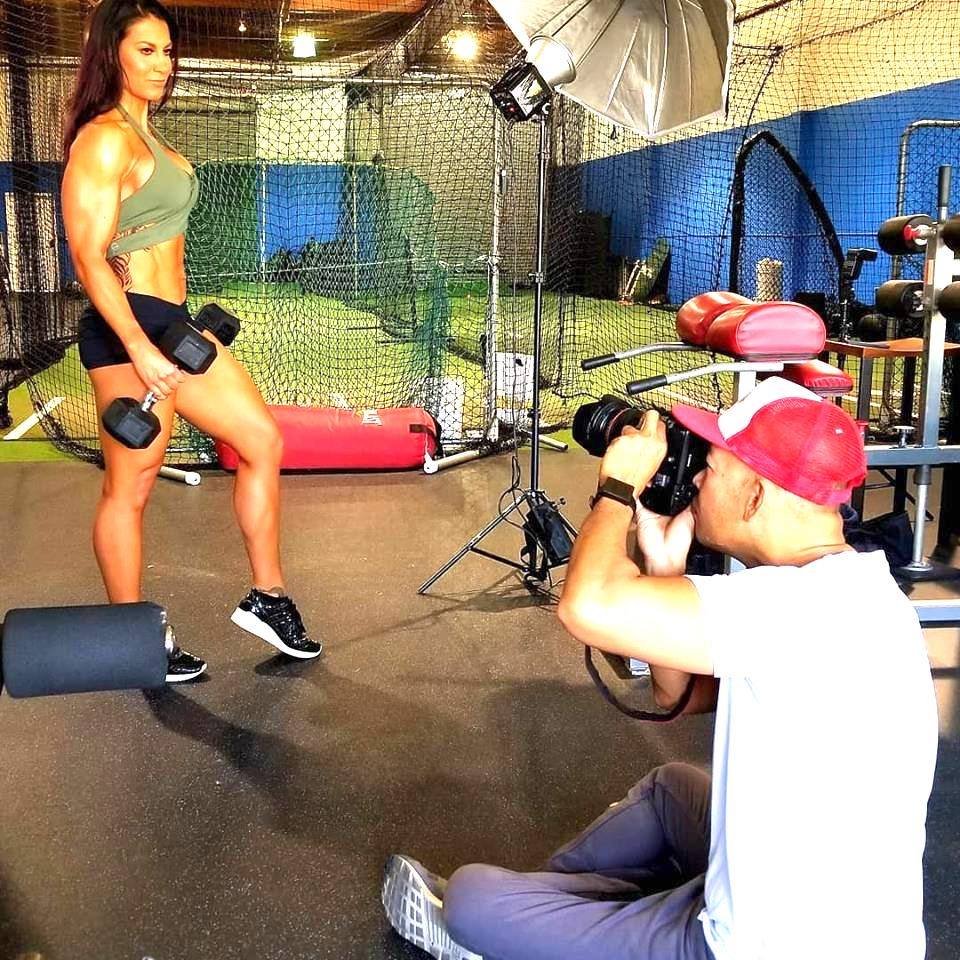 Noel Daganta Photography (http://www.ndpictures.com) is located at the fashion district in downtown LA. I shoot fashion, headshots, editorial and commercial images. Although my portfolio has a pretty good range of photographic genre, I am known for being a fitness and fashion photographer. I have shot more than 200 magazine covers, mostly fitness, published in the US and internationally.
If you've flipped through a fitness or health magazine, chances are you have seen the work of Filipino American Noel Daganta of Daganta Photography, who is a rising star in the photography industry.
The Los Angeles-based photographer, whose clients include actors, models, Hollywood celebrities and TV personalities, has shot over 200 magazine covers, mostly fitness published in the US and internationally including SHAPE, Men's Fitness, Muscle and Fitness, Oxygen and other US Magazines.
Daganta told PDN, Google helps me a lot by ranking my photography pretty well in fitness and fashion photography especially in Los Angeles. What sets my images apart from other photographers is that my images are commercial and functional whatever genre I shoot.
It was a conscious decision I made from the start. I want my images to be useful, whether it's for a personal website, business or magazine publications and not just getting like on social media or creating art for the sake of it.
I want to grow even further as a photographer. I have a couple of fitness related project on the horizon using my photography connections. Long-term plan-wise, I plan on going back to one of my real passions – filmmaking.
Although I am good visually, I feel that I am a storyteller by heart. I want to tell stories of common people. I want to make it as a film director here in Hollywood and eventually get in involved in the film industry in the Philippines, where I'm from as well. I want to make movies that showcase my culture and do something that my people, the Filipinos, can be proud of. And I will never forget my roots that I am a true blooded Palaweño.