Due to the emerging effect of the COVID-19 pandemic, it is a challenge for every health specialist to differentiate the illnesses and diseases associated with the common symptoms of the COVID-19.
"Medyo mahirap talaga ngayon ang implementation natin ng program dahil sa mga restrictions natin due to COVID19. Pero ongoing tayo especially sa mga municipalities na need ng assistance natin,"  Pamela L. Garcia, Infectious Disease Unit (IDU) and a National Tuberculosis Program (NTP) Coordinator in Palawan, said.
Some 345 residents recently underwent screening and testing in the municipalities including Narra last November 8-12, 2021.
Palawan now has 4,000 cases since the year 2020. But 3,300 cases are already treated, which means an 81.22% success rate of the program.
Aside from testing, screening, and treatment, it is also under the Detect TB to give technical assistance with evaluation and monitoring to the municipalities for them to acquire certification from DOH Regional Office to become an accredited TB DOTS Center to treat TB.
The PHO also recognized the efforts of partner agencies especially the Korea Foundation for International Healthcare (KOFIH) who allotted funds and donated Detect TB Bus, Innovations and Multi-Sectoral Partnerships to Achieve Control of TB (IMPACT), Philippine Business for Social Progress (PBSP), And also the continues support of Department of Health (DOH).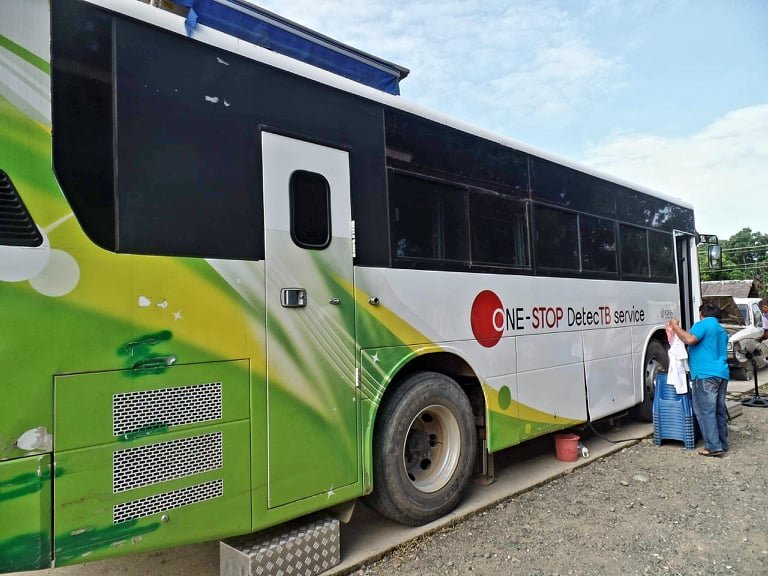 Tuberculosis (TB) is a potentially serious infectious disease that mainly affects the lungs. The bacteria that cause tuberculosis are spread from person to person through tiny droplets released into the air via coughs and sneezes