The Sun, Sand and Sea attraction in the City Proper of Puerto Princesa, formally re-opens business of island hopping tours last January 24. Out of almost 15 island destinations, 4 of them resume operations to cater only for local guests and tourists. These are Cowrie Island, Luli Island, Pambato Snorkel Site and Starfish Island.
In a ceremony held at the Honda bay port of Brgy. Sta. Lourdes, both island owners and boat operators with local officials headed by Vice Mayor Nancy Socrates, welcomed guests for the much awaited activity that is originally scheduled last December, but due to bad weather they decided to formally open it last Sunday.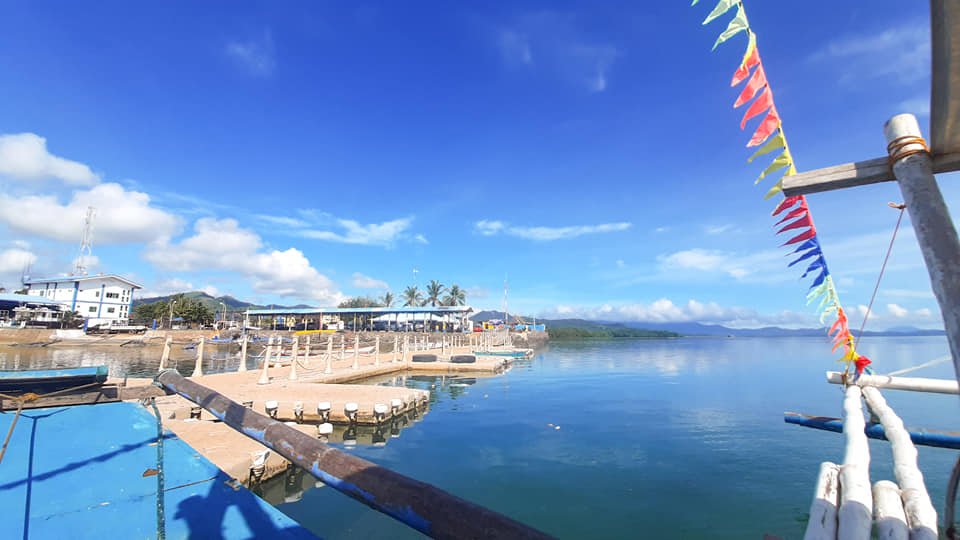 Palawan Tourism Council President and Cowrie Island Resort Owner Rix Rafols announced that only 4 islands signify to resume their business, while the rest are still in a hurry in terms of construction and renovating their facilities.
There are no fix rates or packages that they designed for its re-opening, mostly to cater locals who just need to hire a boat and pay the entrance fee in their choice islands, they will allow these guests to bring in their food and refreshments with no corkage since many of the resort operations are just skeletal for now, but food can be arranged in advance, reservations only not for walk ins.
"For the packages wala but we have fix entrances fee, so for Cowrie fix po yan P100 per person, and then a cottage is P500 but optional ang cottage, kung gusto niyo walang cottage, gusto niyo dyan lang kayo sa sand, picnic area ok lang po free na po 'yun," Rafols said.
The Honda Bay Boat Owners Association Inc, (HOBBAI) is in mix feelings regarding the return of island hopping activities, happy because they are now back in their livelihood, but sad due to a fact that only 17 boats out of 122 boats will be allowed to operate at this time.
This is line with Maritime Industry Authority (MARINA) Memorandum Circular Order stating that only boat ageing below 10 years can secure a permit to ferry passengers for island hopping, HOBBAI President Annaliza Magolino believes that the said mandate is unfair especially that all of us suffer loss of income due to pandemic.
"Masaya dahil na re-open natin uli ang Island Hopping Tour, malungkot dahil may bagong memorandum circular, hindi na 'to bago na Memo ng Marina pero nagulat kami na meron palang ganitong Memorandum Circular, na hindi namin alam na ngayon ay ipinatupad, out 122 boats 17 lang ngayon ang allowed sa amin, pero 'yung 17 na 'yan mababawasan pa dahil sa memorandum circular ng Marina na kapag boat ang mo ay 10 years old and above, 10 years old na mula no'ng kinonstruct ay hindi ka na pwede mag renew ng inyong permit," Magolino said.
The said Memo was issued in 2013 according to Magolino, but they are not informed or aware of its effectivity and for them to comply now is a not a solution since many of her members cannot afford to build or buy a new boat.
HOBBAI already submitted an appeal letter to MARINA last December, but the regional office denied their request to further allow them to renew permits, they are now requesting a dialogue with the help of Councilor Matthew Mendoza, to allow them to operate and consider not to implement the memo probably in 5 years to give them enough savings in building new boats.
"Parang nakita ko na hindi nila kami iko-konsidera, kinausap ko Kag. Mat Mendoza na tulungan niya kami to appeal, at si Mam Aileen din as City Tourism Officer, and susulat din ako kay Mayor Bayron, kung kailangang mag apela tayo sa DOTR gagawin natin," Magolino added.
HOBBAI has 79 members mostly boat operators, 122 boats to be exact that is registered with the association, they are established since 1997 with more or less 300 boat men and crew.
For now, the boat rental is at P1, 000 good for 6 persons only, renting of snorkels and goggles is not allowed but you can bring in your personal gears that is not allowed for sharing, checking of temperatures and listing of names is required at the port and even when you reach the islands for documentation purposes as required.
"Sana simula na ito ng pagbalik ng ating hanap buhay sa tourism, kaya humihingi tayo ng blessing sa Panginoon na sana patuloy na ang pagdating ng ating mga bisita dito sa Honda Bay, nang sa gayon 'yung aming mga kabaranggay ay makabalik na sa kanilang magandang pamumuhay, at sa kanilang negosyo sa kanilang mga Bangka," Sta. Lourdes Barangay Kapitan Edgar Esoy said.