Last Updated on

How can you change the spectrum of your life? Is it by fighting the usual course? By fighting your demons inside? By upgrading your lifestyle? By taking a different path? Or just by letting the pendulum swing?  Most of us are fighting the wrong battles even before we notice it.  But for John, who fought for years, in order to change your life, change must come from the inside.
John Aries Avestruz is a 28-year old youth pastor who was born and raised in the southern town of Narra, Palawan. For years now, he has been serving a local Christian church located in the same town, he has earned hundreds of followers and youth "disciples" who he gets to meet almost every day for bible studies, church gathering, formal service, and even morning break vigils.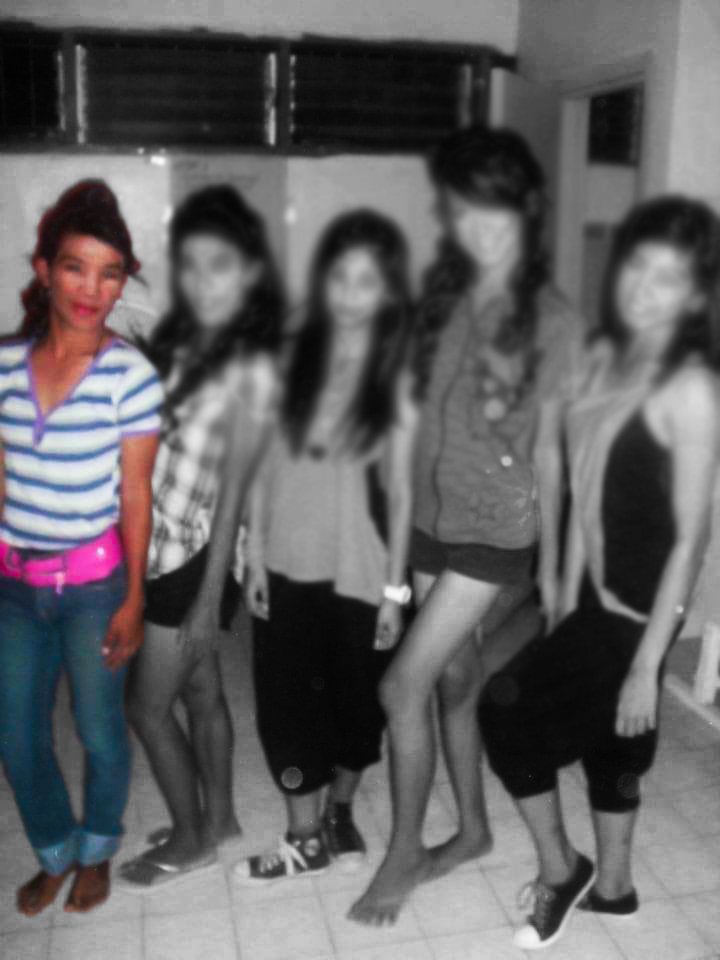 But before this, he has an unlikely story he has been discreet about. Half of his life, he was a transgender who fought for the equal rights of the Lesbian Gay Bisexual Transgender (LGBT) community.
Avestruz grew up in a large family. He spent most of his time during childhood excelling in academics and engaging in extra-curricular activities. According to him, he was convinced that he was really straight at the beginning. But not until he reached age 8, where he was consistently sexually abused by people who was close to him until he reached the age of 13.
According to Avestruz, he kept the abuse a secret known only to himself, for his abusers constantly threatened him that they will kill him if he tells a soul about it. The sexual abuse continued for years until he persuades himself that it was normal, until his body, at a certain point, longed for it even more.
"For five years, I was sexually abused by someone na very close sa amin. Akala ko noon okay lang 'yun kasi nga nakasanayan na akala ko okay lang. Until it came to a point na naenjoy ko na 'yung maling ginagawa sakin nung mga taong malalapit sa pamilya namin," Avestruz said.
The abused opened him into a gate way of a world of immorality, of numerous one-night stands with the same-sex, of drugs and liquor, of constant partying and no strings attached relationships which became his daily routine for the next fifteen years.
"Tinanggap lahat ng katawan ko 'yun. Noong nag highschool na ako, ginagawa pa rin nila sakin 'yun. Halos araw-araw ginagawa nila sa akin. Nagkaroon ng twist 'yung mindset ko. Na confused ako, nagkaroon ako ng identity-crisis hanggang sa na confirm ko 'yung sarili ko na bakla ako,"Avestruz said.
Avestruz said that he found "acceptance" on one-night stands, in no strings attached relationships with numerous men.
"Hindi ako nahihiyang sabihin that I slept with hundreds of men. I slept with them,I had sexual intercourse with them. For fifteen years, half of my life I suffered sa condemnation at persecution ng mga tao kapag nakaka-kita sila ng bakla tinaggap ko na din 'yun. Inabsorb ko 'yun kahit alam ko na mali. Kasi mas sinusunod ko 'yung dikta ng isip at katawan ko," Avestruz said.
"Sa loob ng 15 years, ngaing kontento ako sa buhay ko na lalabas ako ng bahay sa gabi, makikipag-sex, uuwi sa bahay ng lango. Inaamin ko at that time, hindi ko siya pinagsisisihan noon. Parang sa pamamagitan nun, nahanap ko 'yung pagtanggap," he added.
Avestruz admitted that he divulged himself to get lost in a charade of sins. That he was living for it and that he breathes a lifestyle of depravity. Until 8 years ago, when he was 21 years old, an unexpected twist happened, a turning point which change everything.
"It started in 2012. I have a friend, for 7 months, binabalik-balikan niya ako sa bahay naming. Ako naman tinataguan ko siya kasi alam ko hihikayatin niya lang ako sumama sa church. Ayoko ng religion, ayoko ng pressure, basta ayoko. Everytime I hear those pastors na sinasabi nilang walang baklang nilikha ang Diyos, ang ginagawa kop ag lasing ako, binabato ko 'yung church nila," Avestruz said.
He thought that religion was not meant for individuals like him, because church people always condemned the LGBT community at that time. It even got to a point that he was burning their bibles at home. The only reason why he forced himself to attend the church is thathe likes a guy who was a follower of the same church where he was being invited by a friend so he gave it a shot.
"Kinausap ako ni Lord. It was April 8 2013, una akong nagsimba sa church. Naramdaman ko 'yung acceptance nila. But that was not my focus, hindi 'yun ang rason kung bakit ako nandoon. Hanggang sa nagtuloy-tuloy na, the Lord change me. Pero hindi changed na masasabi, ang totoo kasi, ibinalik niya lang ako sa orihinal na plano niya para sa buhay ko," Avestruz said.
From then on, he committed himself into the church. He slowly changed his image. He began wearing manly clothes. John became an excellent follower, making himself a youth leader, earning disciples and followers of his own church group, and now presently a youth pastor who teaches kids from 8-15 years old. Meeting them every Friday and Sunday every week, preaching them about the word of the Lord and testifying about God's intervention in his life.
Asked if he regrets anything in his past life, John said that the only thing he regrets is not knowing God earlier.
Now, John is completely dedicated on serving the church and yearns that God gives him more years so he can continue to preach about his goodness.
"If I change, everything changes," he said.